Entertainment
The year in New Orleans entertainment and culture: Getting our groove back | Events
Though the pandemic continues, 2022 was the year New Orleans got its groove back. The city officially ended indoor mask mandates in March, but Mardi Gras rolled close to normally and some of the biggest celebrations returned in full form in spring.
The Jazz & Heritage Festival became one of the most anticipated markers of the return to normalcy, perhaps because of the scheduled and then canceled attempt to hold a festival in October 2021, and also for bringing in a host of touring performers, from arena rockers to Ukraine's DakhaBrakha. But following the January talent announcement, there was a reminder of unpredictability of the prior years: The Foo Fighters canceled their appearance following the death of drummer Taylor Hawkins. Normally, the Allison Miner Music Heritage Stage would host a full slate of interviews with musicians, but the regular series held indoors in the grandstands was not part of this year's festival.
But in spring, music legends like The Who, Stevie Nicks and Lionel Richie took the stages at the Fair Grounds. Nicks dedicated the song "Landslide" to Hawkins as the crowd sang along.
The festival showed off its many facets. Major touring artists included Norah Jones and her side project Puss N Boots. Original Meter Leo Nocentelli played his 1971 folk album live in its entirety. Rapper Mia X was joined onstage by Mac Phipps, who was released from prison following being granted clemency by Gov. John Bel Edwards. And there were tributes to musicians we lost since the last festival, including Ellis Marsalis, Art Neville, Dr. John and festival founder George Wein.
French Quarter Festival also returned with gusto, presenting 270 predominantly local bands on 20 stages spread throughout the historic district and riverfront.
In late June, Essence Festival of Culture returned after nearly three years with a top-heavy lineup, but no Superlounges. Kevin Hart opened with a night of comedy, and then Janet Jackson, Nicki Minaj, Jazmine Sullivan, New Edition and The Isley Brothers drew fans to Caesars Superdome.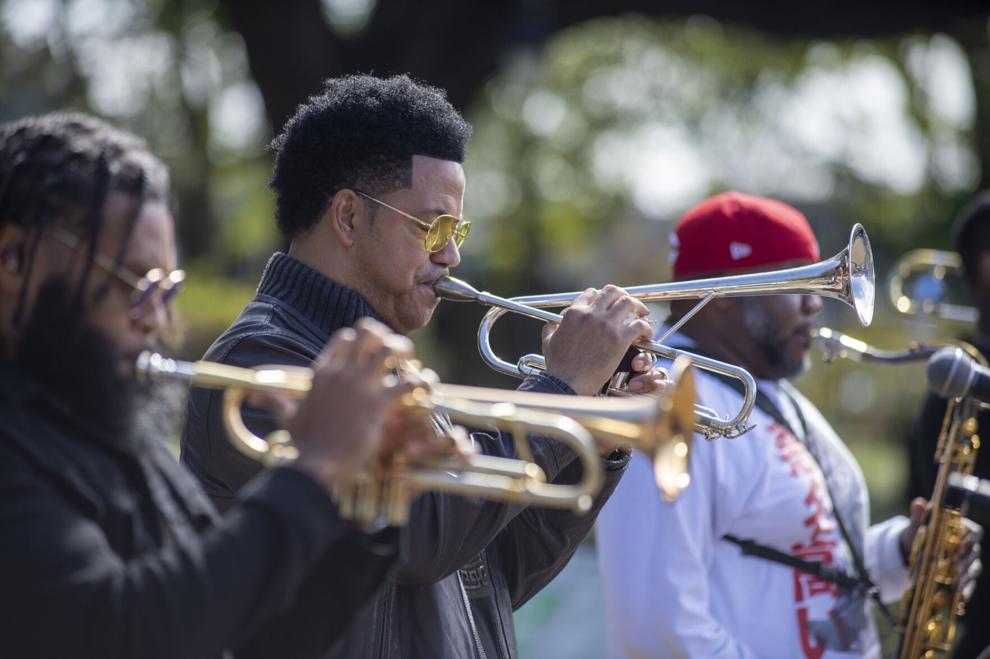 Concerts, festivals and events bounded back with fervor in 2022.
Many local festivals returned in a big way. Hogs for the Cause returned to the grounds outside the UNO Lakefront Arena and broke its fundraising record, raising more than $2.6 million to fight pediatric brain cancer. In October, the Gretna Heritage Festival had one of its best lineups ever, with John Fogarty, The Beach Boys, Grace Potter, North Mississippi Allstars and more. Mid-City Bayou Boogaloo floated a stage on Bayou St. John for the first time.
At year's end, however, there are some big questions on the festival front. BUKU Music + Art Project held an event in March, but in August announced it would not return in 2023. Voodoo Fest was cancelled, and it's unclear if it will return.
Throughout the year, festivals and events showing the broad range of local culture returned, including Lafitte Seafood Festival, Gentilly Fest, Beignet Fest, Westbank Heritage Festival, Southern Decadence, Red Dress Run, Tales of the Cocktail, NOWFE, Greek Fest, Tet Fest and more. The NOLA East Festival debuted in Joe Brown Park. Founded in 2020, the New Orleans Juneteenth Festival had its first event without Covid restrictions. After a few years of absence, New Orleans PRIDE returned under new leadership and resumed its parade.
Carnival was truncated in 2022. New Orleans condensed its parade routes, lopping off the Magazine Street blocks of its Uptown route. (Shorter routes also will be used in 2023.) But the schedule loosened up a bit this year. The Krewe of Nefertiti parades in New Orleans East well before the cluster of parades in the official 12-day window of float parades. Chewbacchus and some walking parades also moved up in the calendar to take advantage of open dates. Nyx fielded a much shorter than usual parade after membership dropped due to controversies over leadership not supporting Black Lives Matter, and several offshoot groups of the krewe marched with other parades.
In Jefferson, Carnival also saw changes, including the debut of the Krewe of Symphony and return of Atlas on the East Bank. On the West Bank, the Culinary Queens had their first parade, but Adonis did not roll.
On the cultural front, several museum spaces reopened and/or grew. The Backstreet Cultural Museum moved to a new home at St. Phillip Street. The House of Dance and Feathers, which had been damaged by Hurricane Ida also completed substantial repairs and reopened. The Louisiana Endowment for the Humanities opened a gallery space dedicated to the work of John T. Scott. The Music Box Village added new musical art installations, including collaborations with Lonnie Holley and the Congelese connections of Papa Titos Sompa.
Prospect.5 was hampered by the pandemic and installation delays. New York artist Simone Leigh's sculpture wasn't installed until the final weeks of the expo. The institution named Miranda Lash, formerly of NOMA, and artist Ebony Patterson as curators of Prospect.6, which will open in 2024.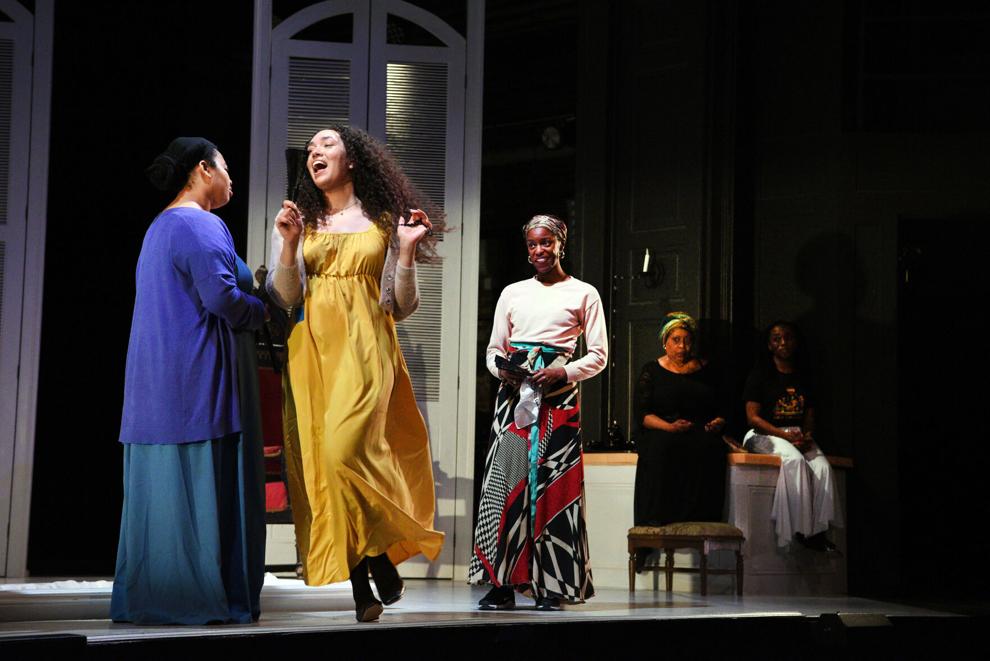 As the performing arts reset after the pandemic shutdowns, there were some notable changes
There were several new additions on the art and entertainment front. The National World War II Museum put its giant canopy to use in a new multimedia show celebrating the many citizens who contributed to the war effort. In Arabi, the Meraux Foundation opened an open-air arts park on St. Claude Avenue to host music, film and cultural events. In December, a new holiday parade was introduced downtown, albeit one with commercially sponsored floats.
Many artists and culture bearers were lost in 2022. They include cartoonist and former Gambit contributor Bunny Matthews, entertainer and French Quarter personality Chris Owens, former K&B drugstore founder and philanthropist Sydney Besthoff, and Tennessee Williams scholar Kenneth Holditch.
As the year closes with Carnival and spring festival announcements looming in the new year, festivals and culture have returned to their regular place, commanding attention and engaging creative spirits in New Orleans.
---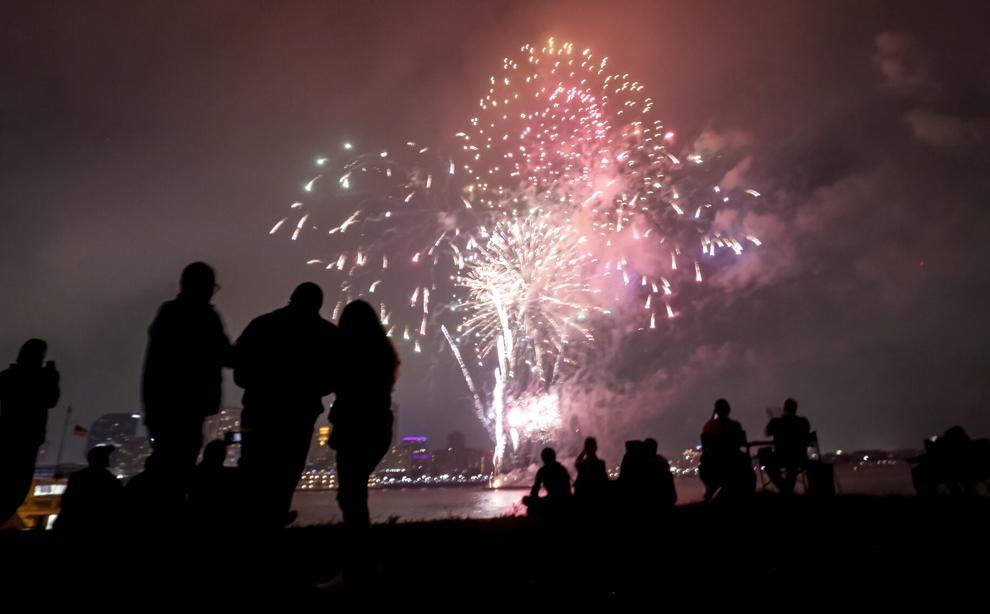 Keep up with the latest events at calendar.gambitweekly.com.