In the mid-1990s, screenwriter Kevin Williamson made a deal with producer Bob Weinstein and the newly created Dimension Films to develop Scary Movie, a slasher satire based on Williamson's much-hyped original script. Eventually retitled Scream, the single movie launched a hit franchise including four theatrical releases and a television show – but after nearly twenty years, things changed in a major way behind the scenes. The exposed crimes of Bob Weinstein's brother/producing partner Harvey Weinstein in 2017 led to the bankruptcy of The Weinstein Company, the parent company of Dimension Films, and the rights to Scream went up for grabs.
A series of acquisitions and partnerships in the wake of the bankruptcy eventually led to the assets of the Weinstein Company being controlled by Spyglass Media Group – and it was in notably undramatic fashion shortly after that deal was completed that the post-Dimension future of Scream began to take shape.
On the commentary track for 2022's Scream, writer/producer James Vanderbilt explains that the fifth Scream movie began as a result of a general meeting that he and his producing partners at Project X Entertainment took with Gary Barber, the chairman and CEO of Spyglass Media Group. Amongst other things, the possibility of a new chapter in the beloved slasher franchise was discussed among the men, and it wasn't until Vanderbilt left the room that he realized he had made a deal:
The answer to that question was "yes," and after reckoning with that fact, James Vanderbilt immediately began thinking about how he could make a new Scream movie with the ideal people involved. He knew exactly who he wanted. Vanderbilt had just produced the critically acclaimed movie Ready Or Not, and he knew that he wanted that that film's co-writer, Guy Busick, working with him on the script, and he wanted the involvement of the Radio Silence team: directors Matt Bettinelli-Olpin and Tyler Gillett and producer Chad Villella. All of those wishes were ultimately granted.
Vanderbilt and Busick spent months writing a goliath outline for Scream and then spent a couple of weeks turning it into fully formed script – one that would ultimately change very little outside of alterations forced by the production. The filmmakers were also offered terrific insight from Kevin Williamson himself. The creator of the franchise was initially hesitant to be involved with the project, having been burned more than a couple times during the making of the sequels, but, according to the commentary track, he agreed to give notes on the script after getting assurances that the film would be made as a dedication to director Wes Craven, who had died in 2015.
The promise was kept – not only with a title card at the end of the movie, but with a third act set at a wake for Dylan Minnette's Wes Hicks and a "To Wes" toast at the party including the voices of Scream franchise stars Drew Barrymore, Adam Brody, Jamie Kennedy, and Henry Winkler.
Among the comments that Williamson made, one of the most significant that stood out to James Vanderbilt was his support of the script's biggest swing: the reveal that Sam Carpenter (Melissa Barrera) is the daughter of OG Ghostface Billy Loomis (Skeet Ulrich). He specifically liked it because it broke Scream out of a mold. Said Vanderbilt,
That is certainly a part of the charm in Matt Bettinelli-Olpin and Tyler Gillett's Scream – a film that delivers the goods both as a meta commentary and as a bloody slasher flick. It brought the beloved series into the 2020s with exciting promises for the future, and it's now a key part of Scream's History And Legacy.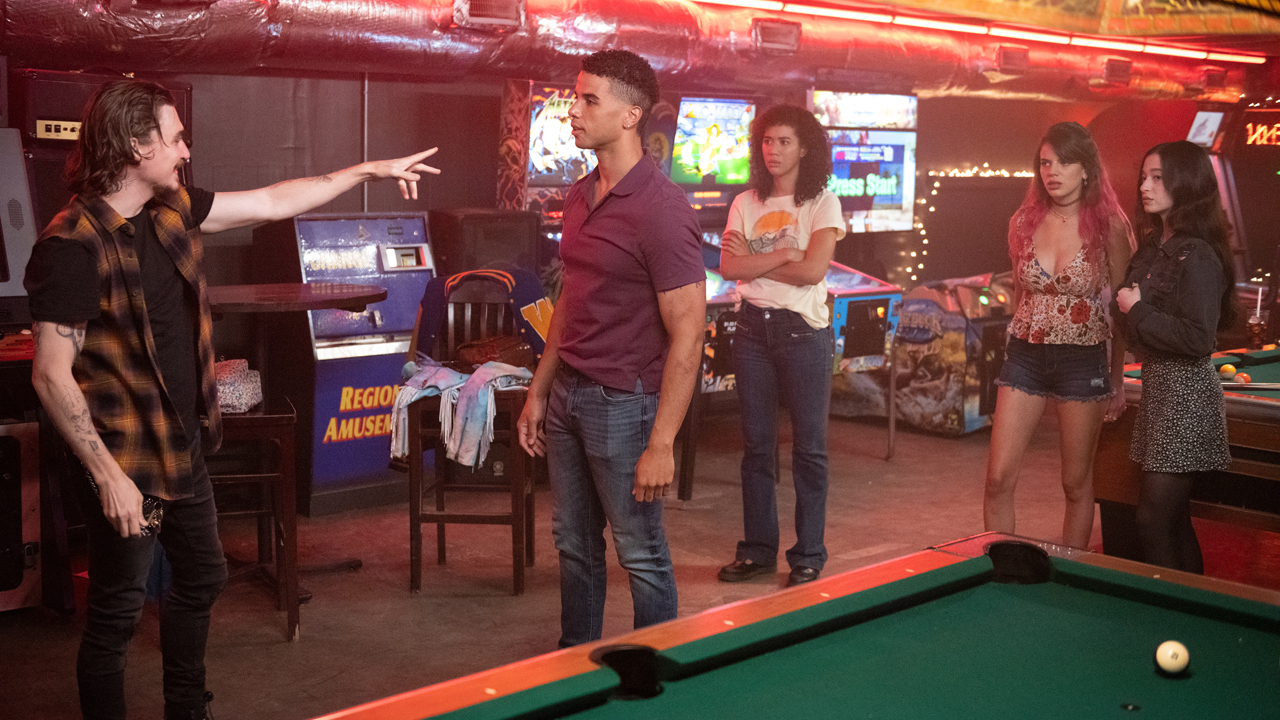 Why Scream (2022) Is The Fourth Best Movie The Scream Franchise
On paper, "fourth best" admittedly doesn't look great. In the Olympics, it's falling short of even getting a bronze medal. That designation for 2022's Scream, however, is not a reflection of any lack of quality in the film, and more about the overall quality of the franchise. There was a great deal of pressure on the movie prior to release given that it was the first one made without Wes Craven at the helm, but it's excellent when it comes to executing what Scream on the whole does best.
The magic of the franchise is the capacity for the movies to comment on tropes and trends in genre filmmaking, and Scream arrived at a perfect time (11 years after the remake-focused Scream 4). While satirizing requels/legacyquels, it operates as a successful one, and does terrific work balancing both a new era of protagonists and the classic heroes and iconography.
Scream breaks from the tradition of previous Scream sequels in that its script didn't come together under chaotic circumstances, and it shows. The motivations and orchestrations by the Ghostface team of Richie (Jack Quaid) and Amber (Mikey Madison) are both smart and exciting, and the meta-ness gets cranked up to 11. Not only is the requel idea for the in-world Stab franchise an elegant touch, but criticism of toxic fanhood is spot on.
With the tragic and horrific death of David Arquette's Dewey Riley, Matt Bettinelli-Olpin and Tyler Gillett's Scream features the most meaningful death in the series since the slaying of Jamie Kennedy's Randy Meeks in Scream 2 – and it's a keystone in the quality way in which the film uses the legacy characters. It also provides a fantastic new generation of heroes who quickly stand out: Sam Carpenter, the daughter of Billy Loomis; Tara Carpenter (Jenna Ortega), the girl who survives the opening kill; and the twin power of Mindy (Jasmin Savoy Brown) and Chad Meeks-Martin (Mason Gooding), the niece and nephew of Randy Meeks and children of Martha Meeks (Heather Matarazzo).
I've enjoyed 2022's Scream more and more with each viewing, and I imagine that, like with Scream 4, time is going to end up doing it a lot of favors. For now, however, it sits behind Scream, Scream 4, and Scream 2 in the big screen franchise hierarchy.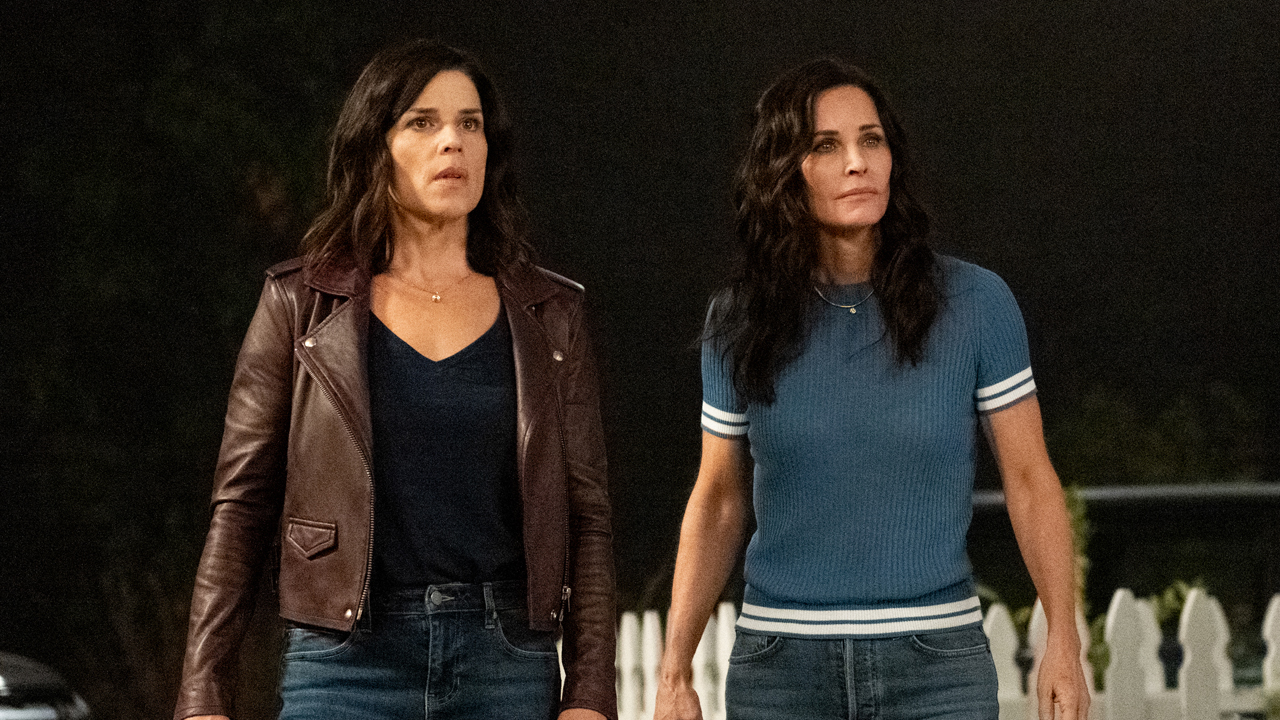 How Scream (2022) Fits Into The History Of Horror
In the decade-plus since the release of Scream 4, cinematic horror has been in a wonderfully healthy place. Specific crazes like found footage, vampires and zombies petered out, and what's remained is a landscape that has allowed for a great number of insightful and disturbing original movies. Critics and audiences have started looking past the shlock qualities of the genre and respect what the filmmakers are trying to say. Metaphor, of course, has been an essential part of the storytelling forever, but with people taking notice and appreciating the works of filmmakers like Jordan Peele and Jennifer Kent, the phrase "elevated horror" was coined.
This is not only not lost on 2022's Scream, but directly pointed at. It's a bit in the opening – with a great callback at the end – that Jenna Ortega's Tara prefers "elevated horror" over the blunt serial killer violence that the audience gets with the Stab movies (the irony obviously being that Scream and its film-studies approach to the slasher subgenre could easily qualify for the imaginary higher class of horror movies).
As far as franchises are concerned, it could be said that Scream springboards from David Gordon Green's Halloween from 2018 (it's certainly an inspiration for the numberless-title), but, as Jasmin Savoy Brown's Mindy points out in the movie, requels/legacyquels are far from just a horror thing. It's a trend that has also been a part of major blockbuster franchises including Star Wars (The Force Awakens), Jurassic Park (Jurassic World), Terminator (Terminator: Dark Fate), and Ghostbusters (Ghostbusters: Afterlife). Scream fits the formula perfectly, but also does a tremendous job satirizing it.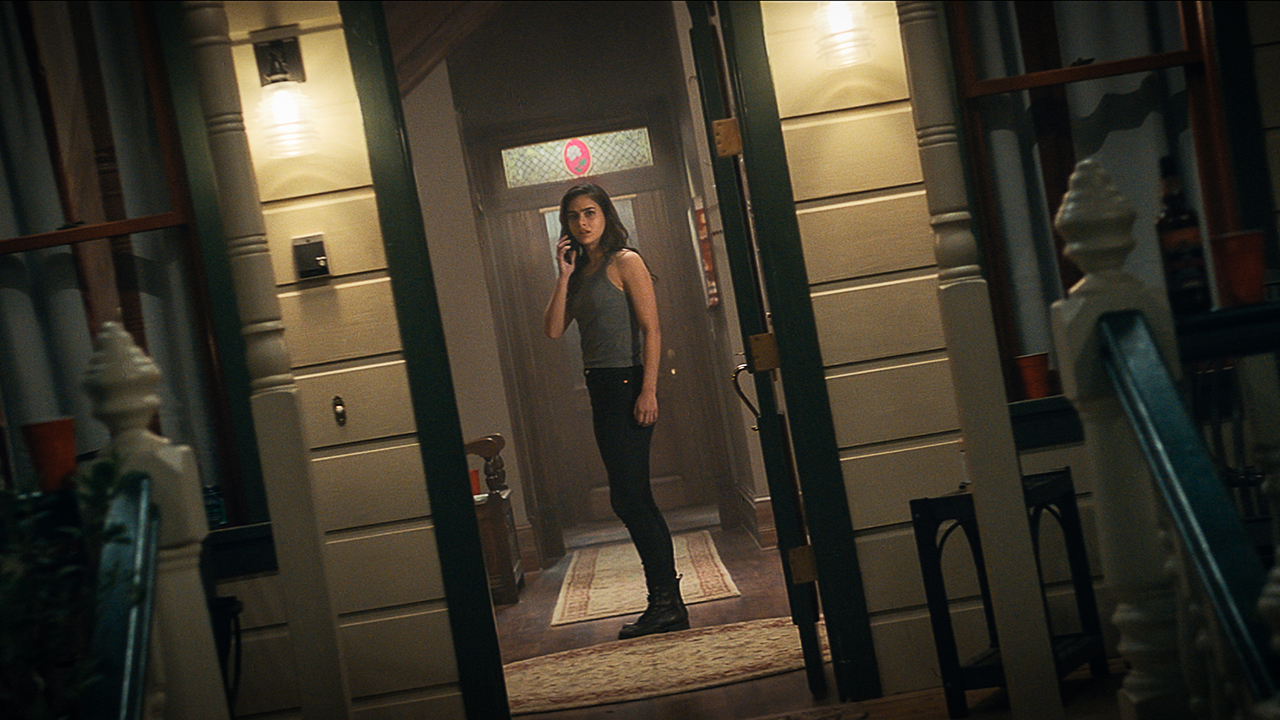 How Scream (2022) Sets Up Its Franchise's Future
I said their names before, but they bear repeating: Sam Carpenter, Tara Carpenter, Mindy Meeks-Martin, and Chad Meeks-Martin. In the future of Scream, they are set to be our new core four of heroes who will have to deal with the terror of Ghostface as they grow into adulthood, and that horrible plight begins in the franchise's fifth chapter. Along with Courteney Cox's Gale Weathers, all of them are back in Scream VI… and fans will just have to wait and see who among them is still left alive to appear in Scream VII.
As for what Scream's influence will be beyond those four characters… we'll have to wait and see. Not only is the plot of Scream VI still under wraps pre-release, but there's an infinite number of ways that future sequels could dip back into the events of the 2022 movie for story material. This is a subject we probably won't be able to properly address for another 10 years.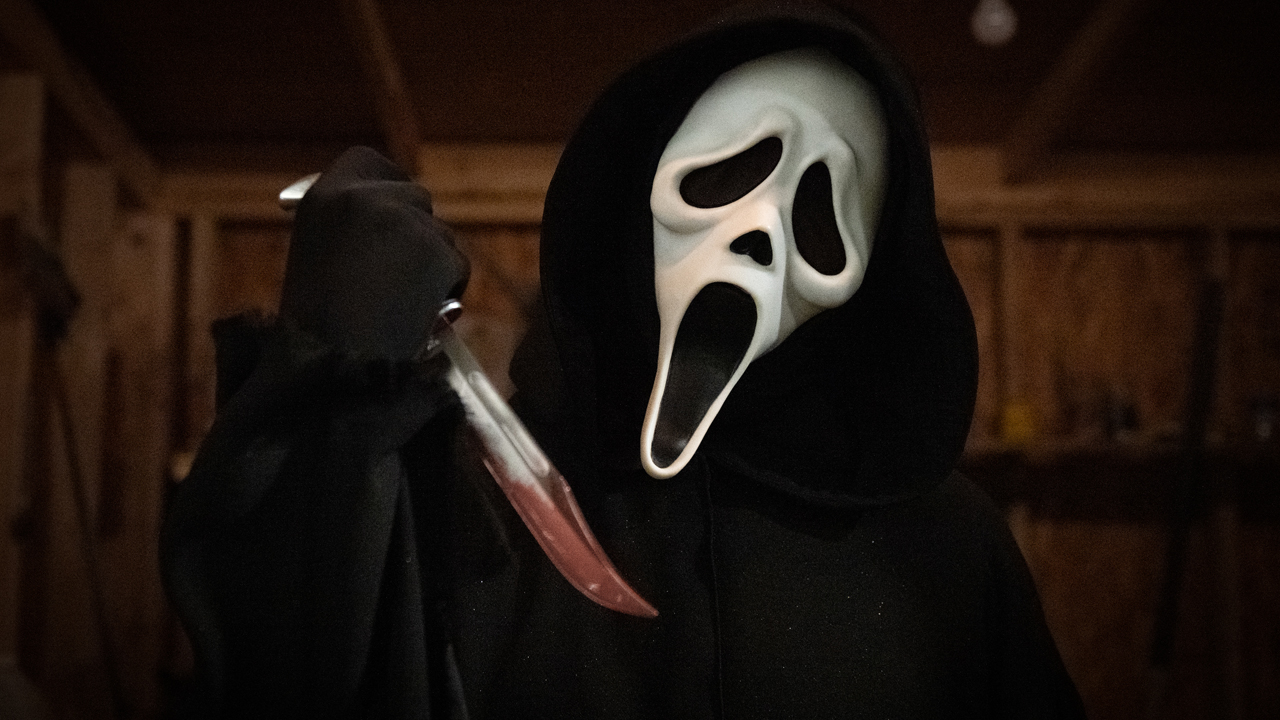 Is Scream (2022) A Good Horror Movie In General?
Requels/legacyquels have a pretty obvious function in decades-spanning franchises. With home video and streaming making remakes obsolete, these projects maintain connections to the past for the longtime fans, but they also put strong focus on new characters so that younger audiences don't need to watch four other movies to understand what is going on. On a certain level, Scream is designed to try and stand apart from the previous films and function as a quality general horror movie – and in that regard it succeeds.
Independent of what makes a Scream movie a Scream movie, the film unfurls an exciting mystery that pays off extremely well at the end and makes smart use of zeitgeist elements of pop culture (such as the backlash against Rian Johnson's Star Wars: The Last Jedi and the relentless push for the Snydercut). Backed by the verisimilitude that these online movements provide, Jack Quaid and Mikey Madison deliver excellent performances when the third act twist arrives, and Melissa Barrera does a phenomenal job making Sam Carpenter a very different kind of Final Girl.
As far as the big scares are concerned, it does get docked a few points for the number of characters who end up surviving what very much seem like devastating and fatal attacks, but it certainly delivers the goods with the deaths of Dewey Riley, Wes Hicks, and Sheriff Judy Hicks (Marley Shelton).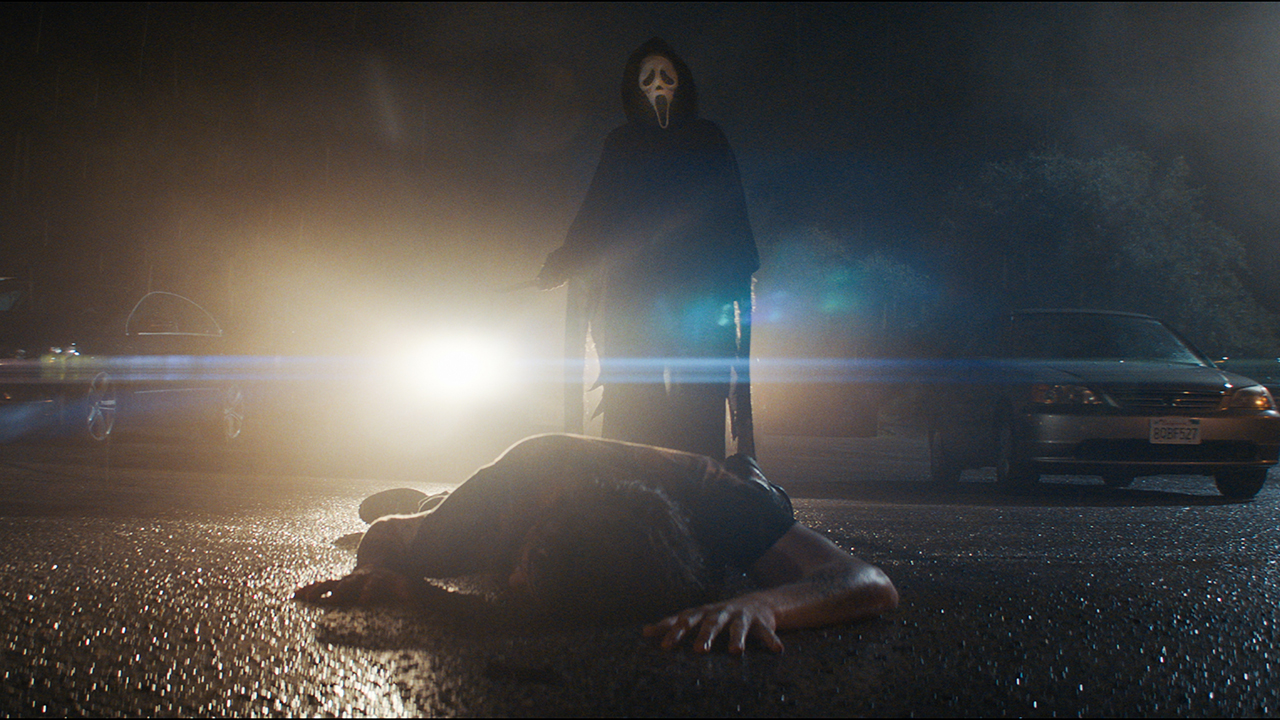 How To Watch Scream (2022)
If you're going to rewatch any of the Scream movies prior to the Friday release of Scream VI, it should definitely be 2022's Scream – and the good news is that it's extremely accessible. Having a Paramount+ subscription will provide you with instant access to the film, but other digital options include purchasing or renting it from Amazon Prime Video (opens in new tab), Vudu (opens in new tab), Apple (opens in new tab), or Google Play (opens in new tab). For those of you with physical media collections, you can purchase the film on 4K UHD (opens in new tab).
This brings us to the end of my Scream's History And Legacy column… but it's just the end of the beginning of my Horror History And Legacy column. With Evil Dead Rise set to come out in mid-April, I will next be digging into the Evil Dead franchise, including all of the movies and the Ash vs. Evil Dead series, so stay tuned for those features in the coming weeks here on CinemaBlend.