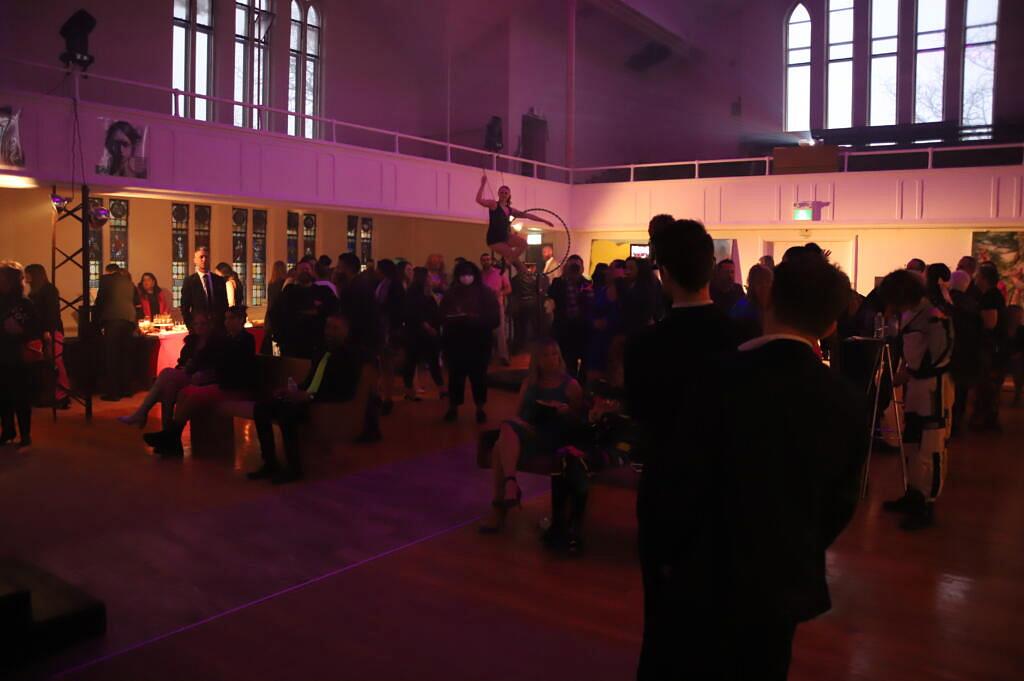 The future home of the Media Arts Community Centre (MACC) hosted their first event in the renovated space at 664 Victoria Avenue – DMT: The Awakening Art Gala.
The event hosted all types of art from performance to traditional works on canvas and much more, with live displays and performances occurring throughout the night. The event brought an immersive experience bringing the space to life with approximately 200 pieces of visual art taking over the space.
The event continues until midnight tonight; learn more on their Eventbrite page.