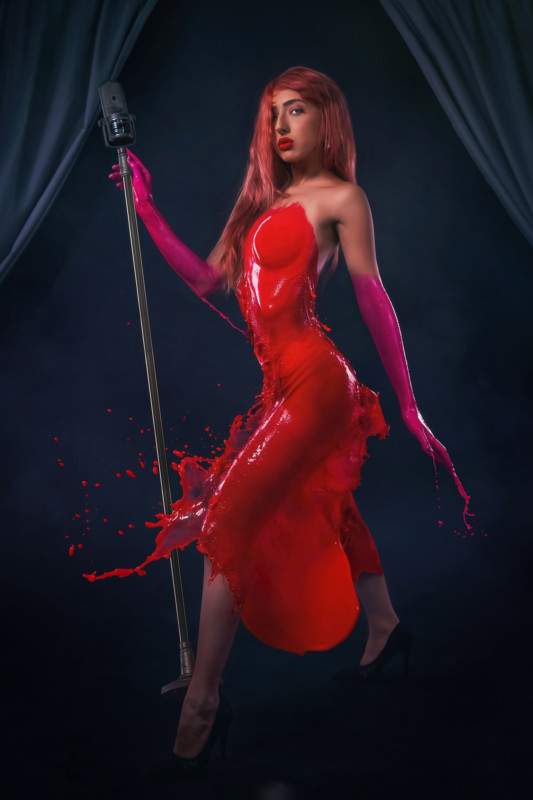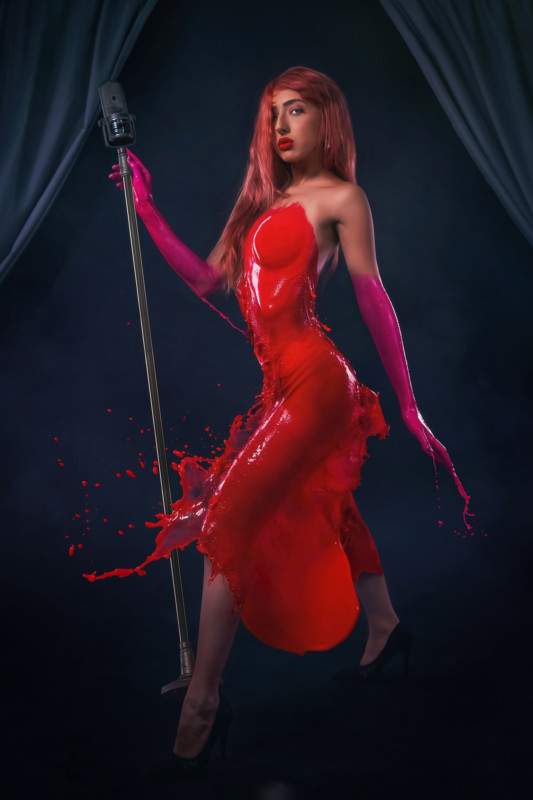 A photographer launches paint, pasta, coffee, fruit, vegetables, and more at willing models to create stunning images of "imaginary dresses."
The unusual photo composite technique generates compelling imagery. Photographer Andrea Facco tells PetaPixel that his work was inspired by Aurum Light's liquid dresses.
"I usually take a lot of photos and then I select the most useful ones. When throwing materials on the model's body, sometimes the shots are not always perfect and I have to redo them," he explains.
"It's always a team game with my colleague. Then I select between 10 and 20 [photos] which I combine in photoshop to recreate the desired dress."
Facco says that a shoot takes a maximum of an hour which he spends throwing materials at the model's body before moving to the computer to create the composite.
"I decided to make this series of shots fascinated by the well-known photos of Aurum Light, the first photographer who made this technique," explains Facco.
"But over time I preferred to look for my personal shooting technique and above all I tried to use different materials than the liquid. The liquid dress being a technique purely used by this other photographer who first conceived it."
Facco, an Italian professional photographer who teaches at the Nikon school in Italy, says that some of the photos have been used commercially.
"I used these shots sometimes for some advertisements but mostly for personal fun to create unique shots to expand my portfolio and show the variety of types of shots that I can offer with my photo studio," he says.
"In addition, over time I have also made some shots for Nikon Italy as their collaborator."
Multidisciplinary
Facco began his photography career 15 years ago when he started collaborating as an assistant on a photography course at the University of Architecture in Genoa, Italy.
"Later I took the road of photography more and more turning it into a job," he says.
"I dedicate myself a lot to teaching photography with some courses but, obviously, I also dedicate myself to the real work as a photographer, especially in the commercial field with catalogs, portraits, still life, and interior photography."
Facco says that he enjoys landscape and urban photography for pure enjoyment and to experience all types of photography.
More of Facco's work can be found on his website and Facebook.
---
Image credits: All photos by Andrea Facco.