Entertainment
Philips 55OLED907 review: A complete entertainment package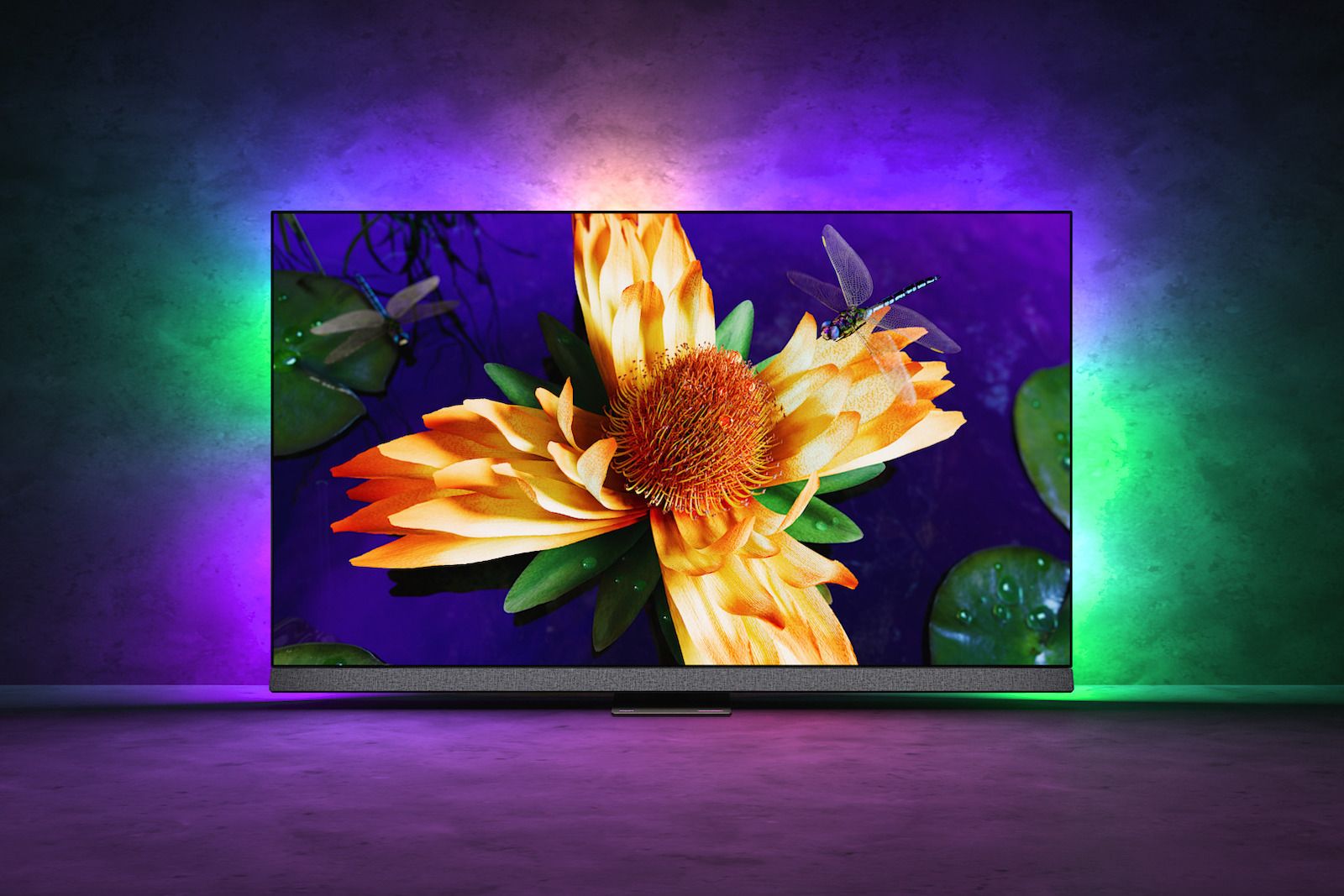 In the past couple of years, Philips TVs, and its OLEDs in particular, have made the move from the underdogs to producing some of the best TVs you can buy – and often at more competitive prices than their rivals.
This year, the OLED+907 is looking to continue that run of success. Sitting one step down from the flagship, the OLED+937, it brings great design, solid picture processing and the now long-standing partnership with Bowers & Wilkins to the table – not to mention, of course, Philips' Ambilight technology.
The only thing is the price tag. It's looking £500 heftier than last year, with an RRP of £1999 for the 55-inch screen size that we tested. Does it still hold its own?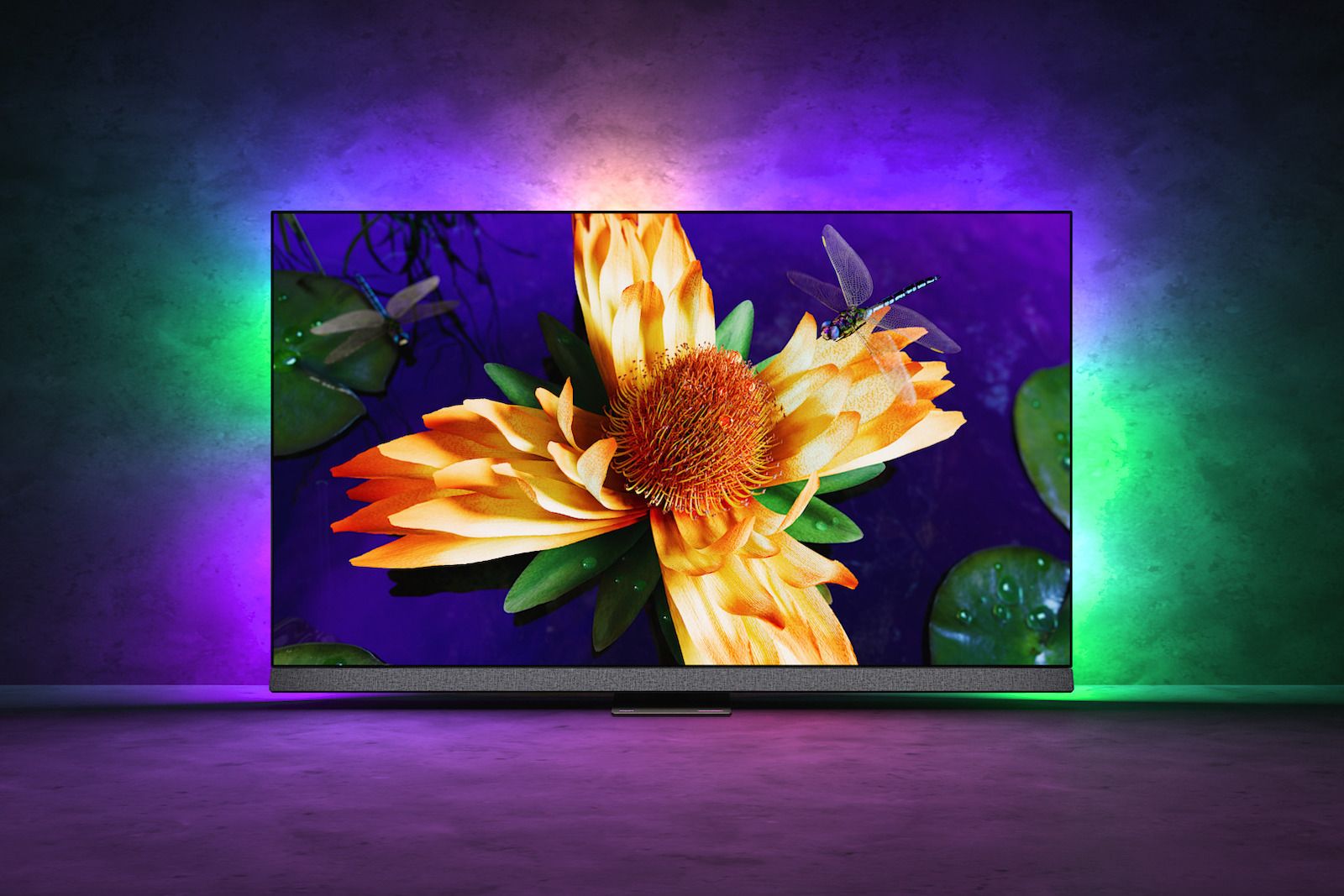 Philips
Philips 55OLED907
Recommended
The Philips 55OLED907 offers an outstanding picture performance almost entirely across the board. 4K HDR images are very much at home with the detail, dynamic range and colour handling this TV has to offer, though it can be a little unforgiving with some lower quality content.With all the beauty of Ambilight behind it and a very capable, very stylish Bowers & Wilkins-tuned soundbar to boot, it's a ready-to-go entertainment package.
Pros
Cinematic picture performance
Outstanding contrast and dynamic range
Really solid sound performance
Ambilight is as gorgeous as ever
Cons
Can be unforgiving with lower quality content
A little pricey – but coming down
SQUIRREL_12872229
Design
Gunmetal grey central stand – 30 degree swivel
Integrated Bowers & Wilkins-tuned soundbar
Three-sided Ambilight
4 x HDMI (2 x HDMI 2.1 for 4K/120Hz), 3 x USB
Backlit remote
By now, most people know what to expect from an OLED, and the Philips OLED+907 doesn't sway far from it. Certainly from the front it is lovely to look at, with next-to-no bezels around it edges and a viewing area that stretches all the way out to them.
Along its bottom edge, there is a very slim integrated soundbar from Bowers and Wilkins, covered in a silver-grey fabric – more on that later, but it's a smart, understated addition that looks nice and performs admirably.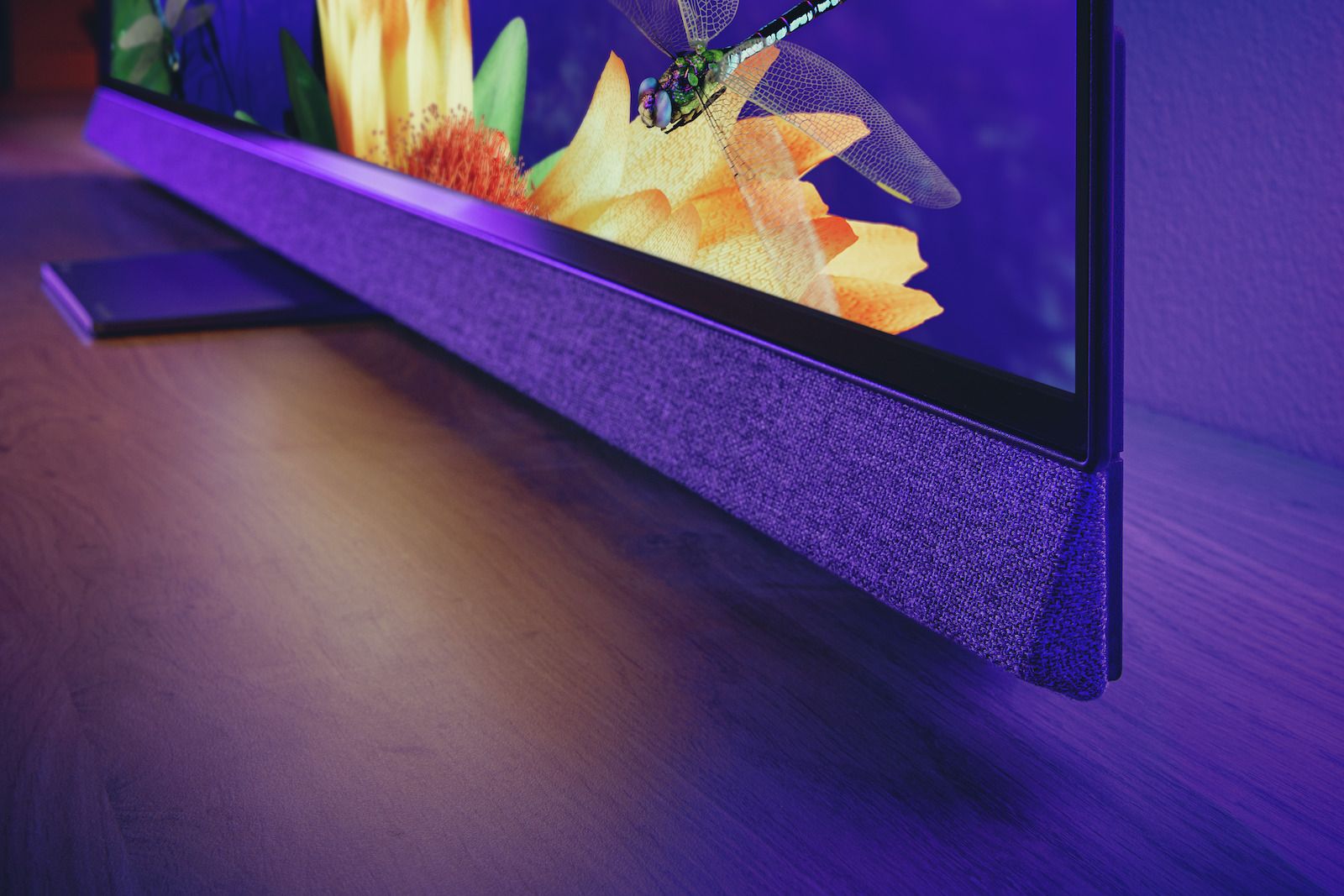 Philips
The TV itself is slim too, of course – in parts, at least. Like most OLEDs it has a section at the bottom that squeezes in all of the tech and connections. At 69mm front to back, that part is a fair bit thicker, and might mean this TV is verging on being a little chunky for wall mounting – but not a definite no-no if you're keen.
However, with only three-sided Ambilight at play here, we'd say the 907 is for people wanting to use the stand anyway – wall-mounted Ambilight TVs look much better when they're lit on all four sides.
The stand here is a central aluminium one, that gives a slick, minimalistic aesthetic. However, while from the front you just see a smart gunmetal grey plinth, around the back, the stand extends almost as much, with a wider base to support it too.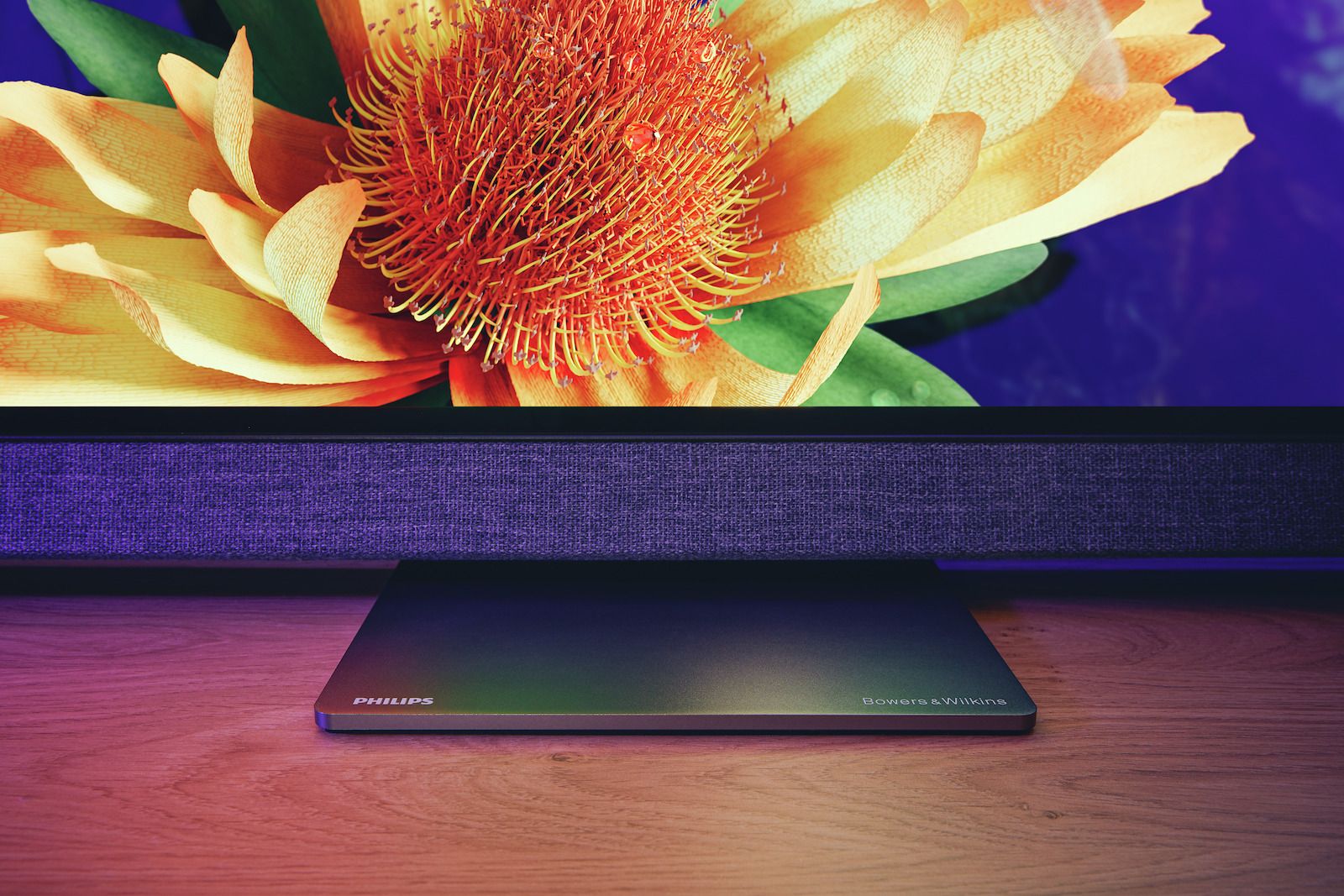 Philips
That is helpful because it gives the OLED+907 extra support for the 30-degree swivel it is capable of – 15 degrees to either side. Not enough TVs offer this, if you ask us, and it can be really helpful if you have a living room with different seating positions.
From a connectivity perspective, you get four HDMI inputs, with two of those being HDMI 2.1 for 4K/120Hz support. This is important for getting the best from the latest gaming consoles, as well as eARC, which ensures any Dolby Atmos kit gets the full, uncompressed signal.
Would we have liked all four HDMI ports to be the latest standard? Sure, but this half-and-half approach isn't uncommon from a lot of manufacturers due to chipset limitations, and should suffice for most setups.
There are also three USBs, a digital audio out and a sub pre-out as well as an ethernet cable to hardwire if the dual-band Wi-Fi won't do.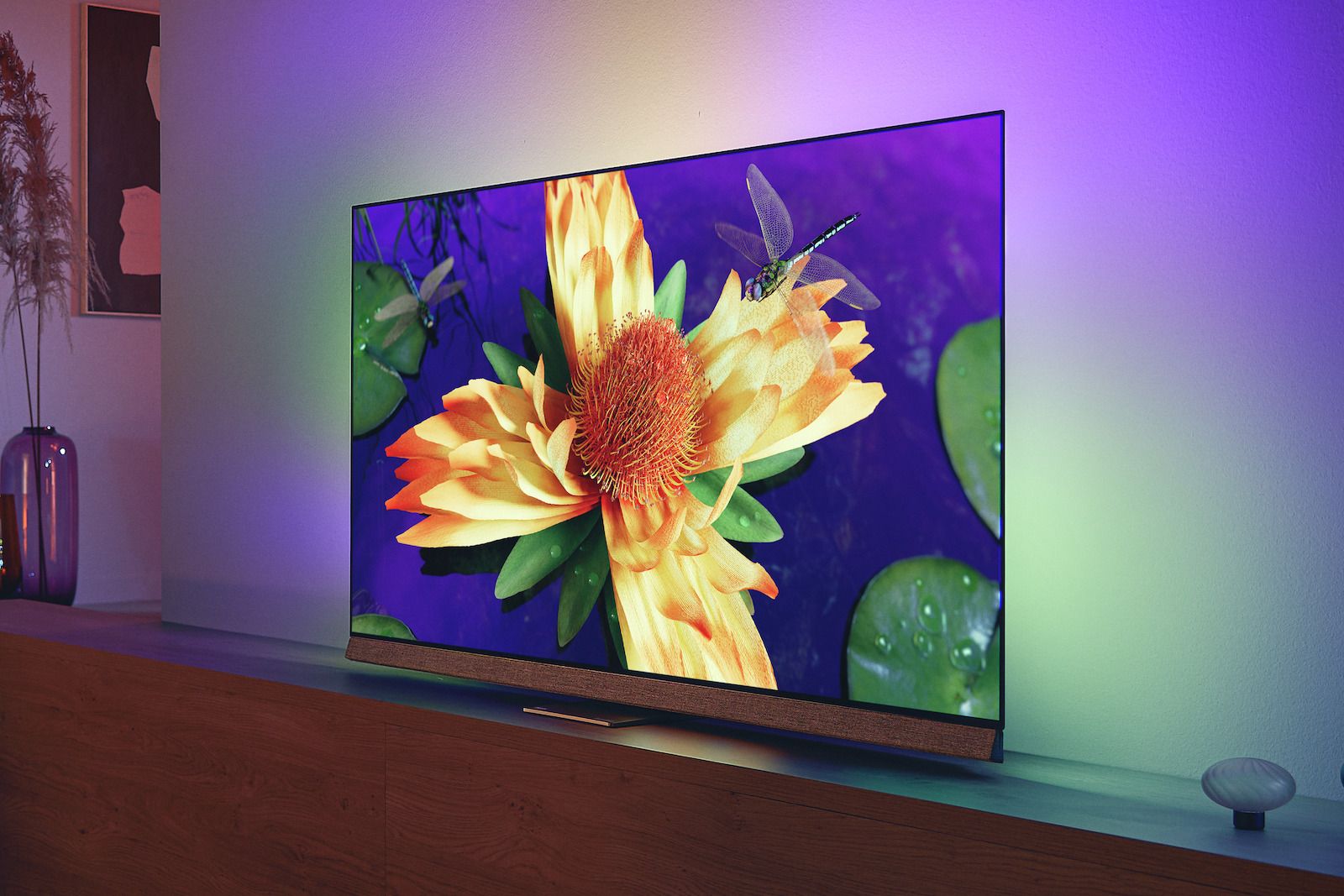 Philips
Of course, we've already mentioned the three-sided Ambilight, and in the 907 it is Philips' next-generation of the technology. Ultimately, there are more LEDs around the back now, so it can tailor its light show more specifically to your needs.
As usual, you can choose how and when Ambilight appears from within the settings – we tend to have it switched on to follow content, and also have it fairly subtle – but there are various options for you to play around with to work out what suits you best.
As ever, we are big Ambilight fans over here, and we think it makes a really strong addition to any Philips TV, and a really strong USP for the brand.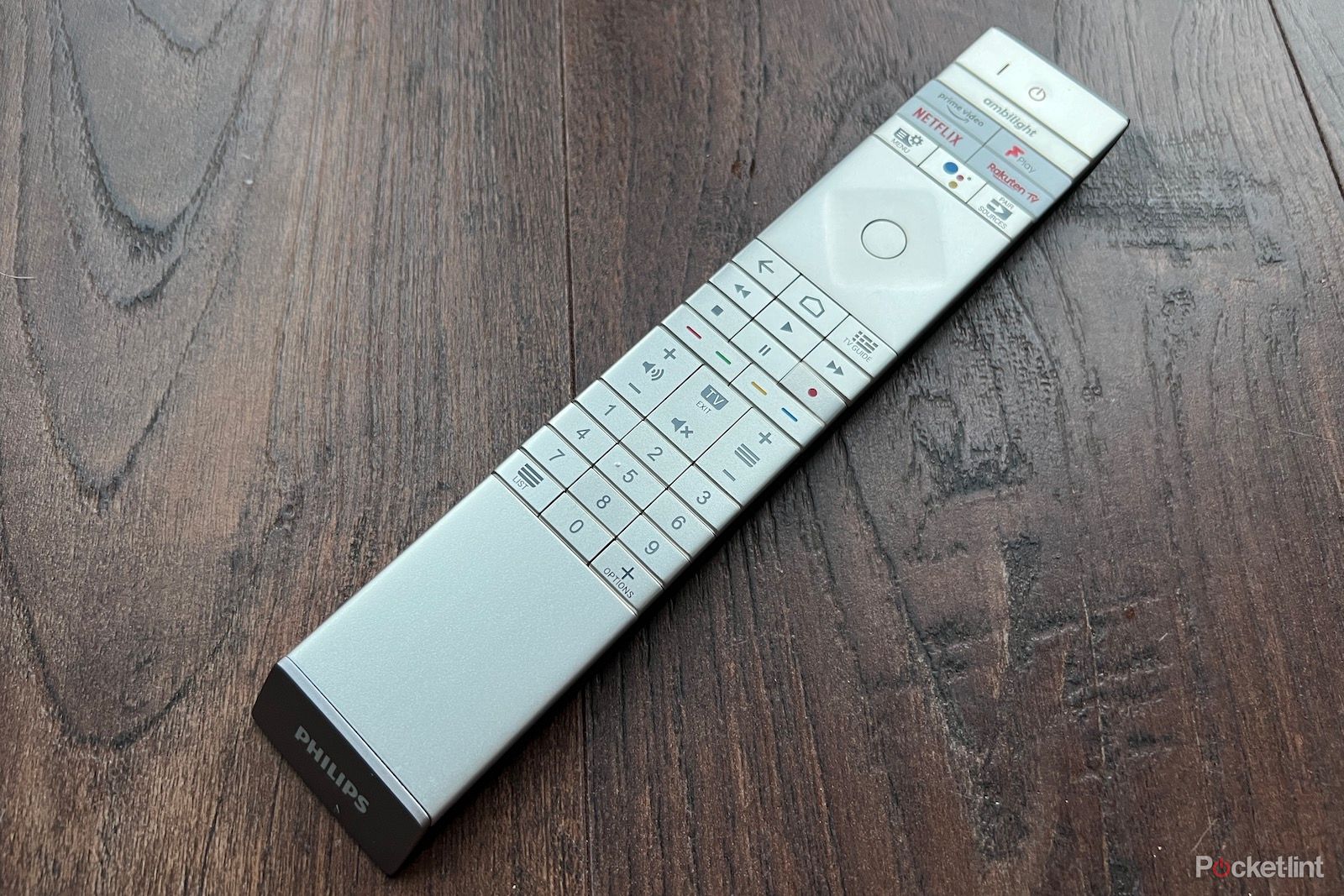 As far as controlling the TV goes, there's a fairly sizeable remote in the box, as is Philips' tendency. But it's as well laid out as ever, coated in a hardy Muirhead leather on the back, with a handy backlight for night-time channel switching.
Performance
30 per cent brighter than last year
Support for HDR10+ Adaptive, Dolby Vision and HLG
Android 11 smart TV system with Freeview Play
In the past, getting a Philips TV set up has been a bit of a slog if you aren't someone who moonlights as a professional calibrator, but we are pleasantly surprised with how easy this set is to get looking good.
Of course, if you like to tweak, you've still got plenty of settings and menus to wade through, but for those that want a great picture almost out of the box, the Filmmaker Mode preset gets a lot of things spot on with one click.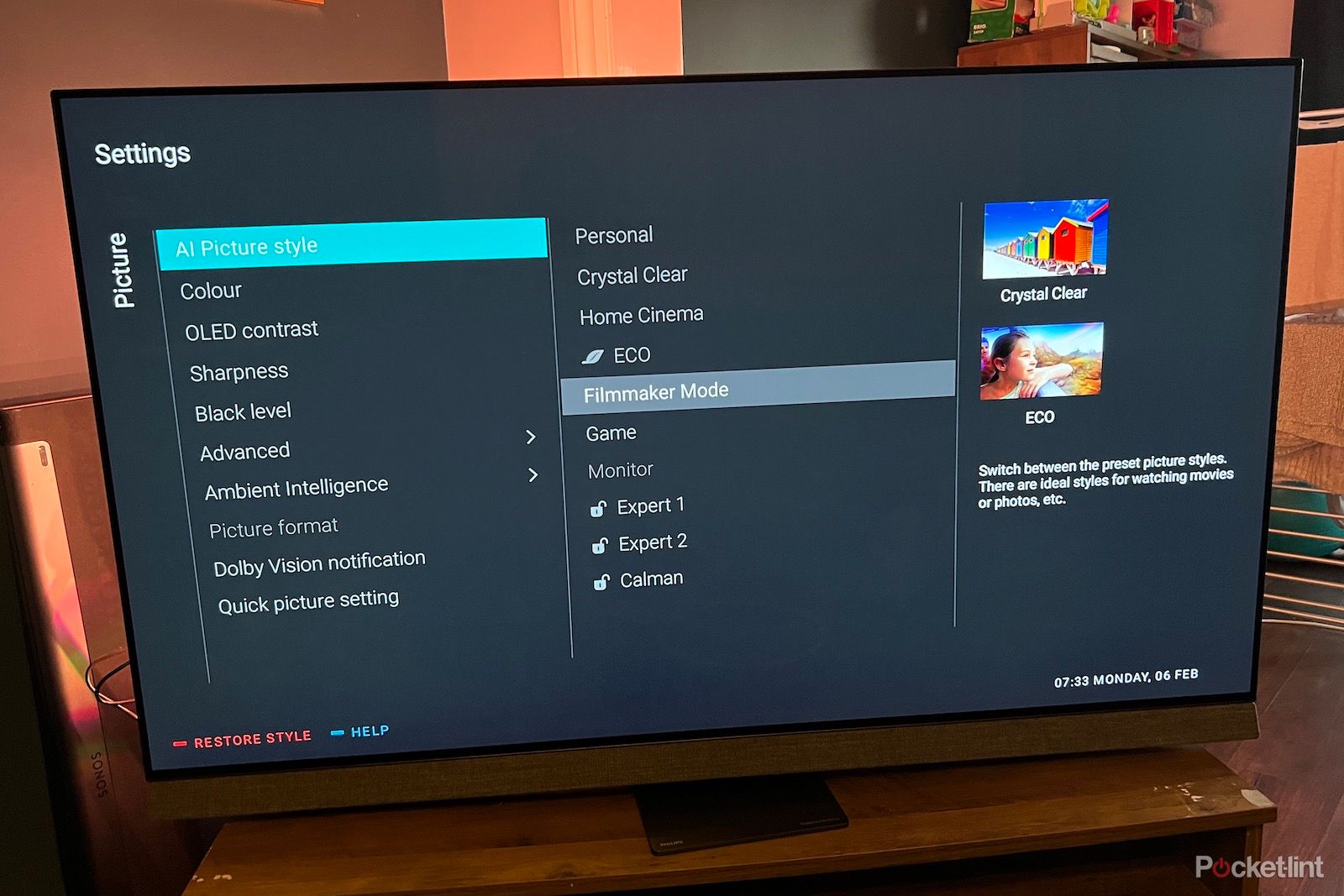 For a start, it turns off any extra processing, allowing you to add it as you see fit, and goes for accuracy in picture above anything else. That means colours are really natural and believable, white balance is spot on and contrast is good. It's one of the most capable presets we've ever tested.
No matter what you're watching, colours are beautifully balanced creating an extremely natural picture, with even skin tones expertly judged. There's depth and detail to those colours too, giving the subtlety in shading that makes images all the more realistic.
Of course, there's punch there when you need it too, and the OLED+907 really comes into its own with HDR content (and let's not forget you get the full house here, with support for HDR10+ Adaptive, Dolby Vision and HLG). There is an auto HDR mode, so it'll flick the switch to trigger HDR settings when an HDR source is recognised.
A 4K HDR stream of Sonic the Hedgehog 2 serves up plenty of opportunities for the OLED+907 to get its teeth into a more vibrant colour palette, and it doesn't hesitate to provide a masterclass in it.
From the neon light paths left behind Sonic, Tails and Knuckles to the green lightning bolts that emanate from the Master Emerald under Doctor Robotnik's control, the OLED+907 knows how to make colours pop without looking like you've accidentally switched on the Vivid setting (which, for the record, has been replaced this year by a slightly more natural-looking Crystal Clear option).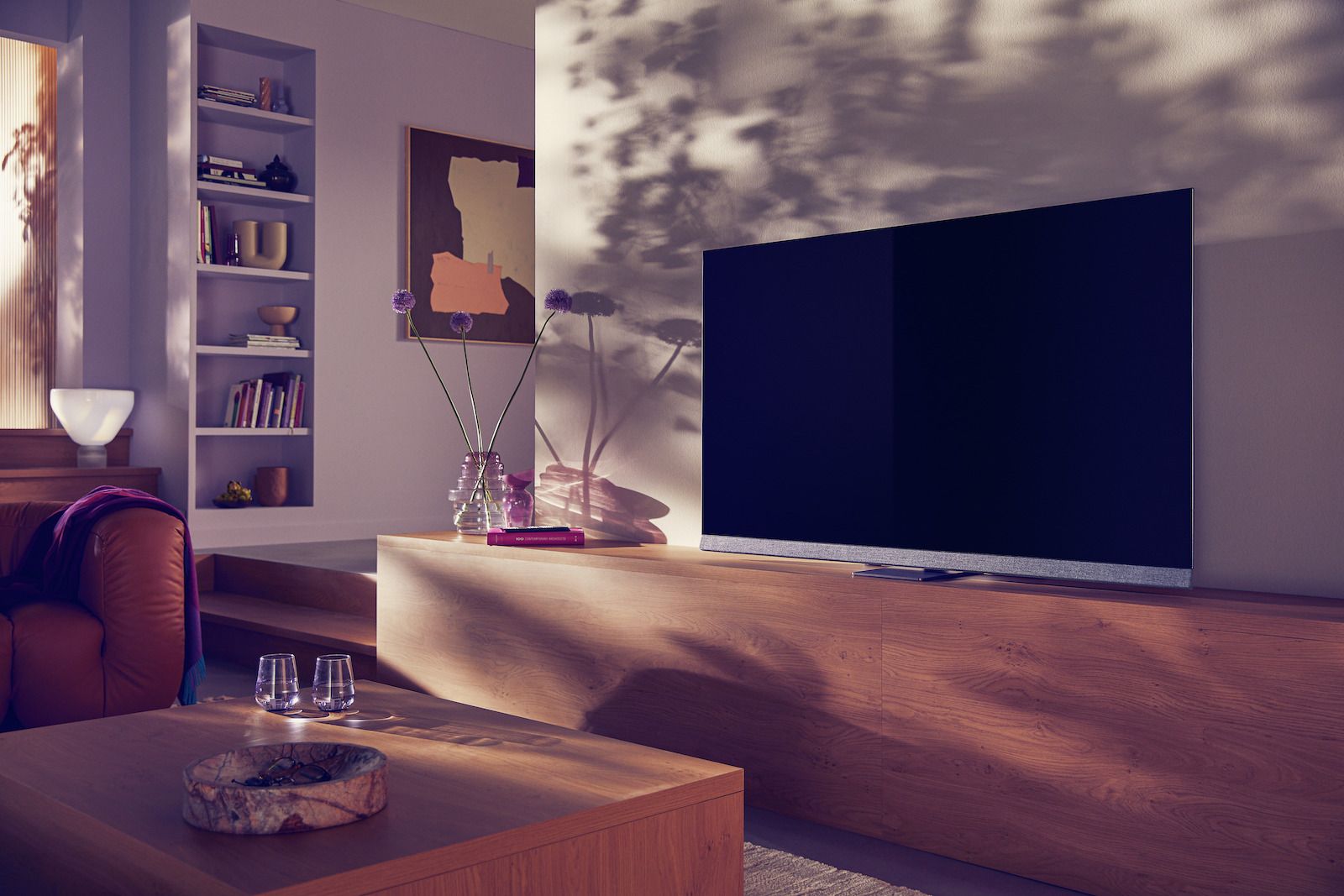 Philips
That's helped by the extra brightness that this year's OLEDs have, thanks to the OLED EX panels that we've seen used in the class of 2022 OLED TVs. The technology promises a 30 per cent uplift in brightness from the OLEDs before, and while that difference might not enough to bother the brightness of LCD panels, it does take OLED that bit closer, which is of particular benefit to HDR images, of course.
The brighter panel also helps the dynamic range of the OLED+907, and its serves up supremely bright highlights next to the inky depths of OLED's blacks. There's detail at both ends of the spectrum too, revealing texture and subtlety at these absolutes, as well as the impact of dark and light.
The Batman is a fantastic film to test this, with more murky scenes than you can shake a panel of light-emitting diodes at. It shows that the OLED+907 is not only excellent with absolute blacks, but also with the blacks that hover just above that, giving insight into the shadows and everything that lays within them.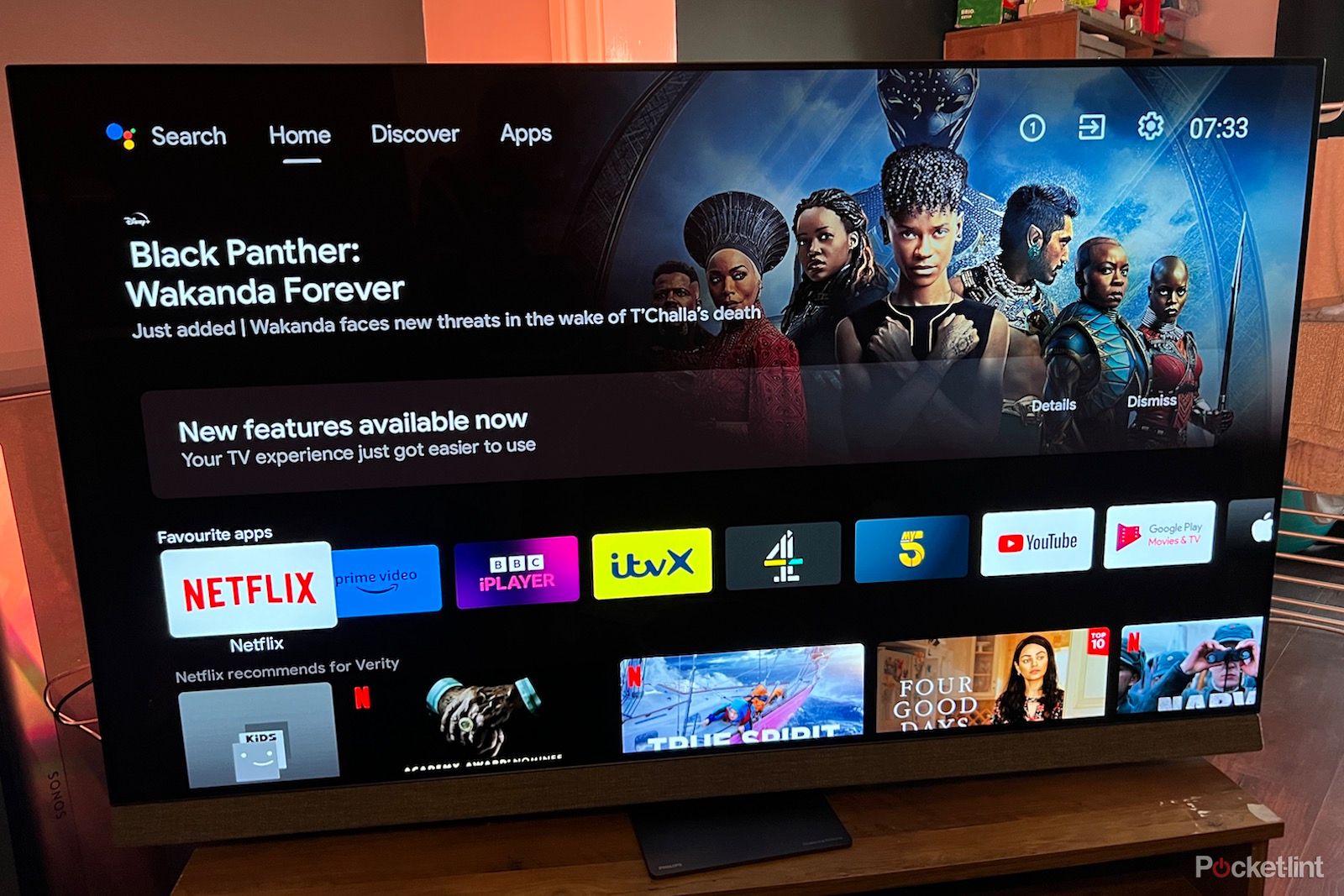 That's certainly the case with the very best quality content, and for the majority of upscaled content too – of which the OLED+907 handles brilliantly. Streaming White Lotus in HD looks beautiful – cinematic almost – with plenty of detail, carefully drawn outlines and, for the most part, next-to-no noise.
However, lower quality content does show its hand on occasion, with some occasional blockiness to darker scenes that we couldn't rectify through the settings. It's wasn't a common enough occurrence for it to be too much of a concern, but it's a reminder that serving a TV like the OLED+907 the very best content from the very best source should always be the priority to see it at its best.
Motion is handled brilliantly for us without issue under the Pure Cinema setting, with no judder or blur of note, and the TV in general never hesistates either – you can dive in and out of the menus and into the smarts of the built-in Android 11 TV system without a single stutter.
Android 11 continues to improve on its predecessors and from a usability perspective, it's almost there. It's very slick to move around, made up of several horizontal bars of content, with suggested content surfaced from a variety of apps.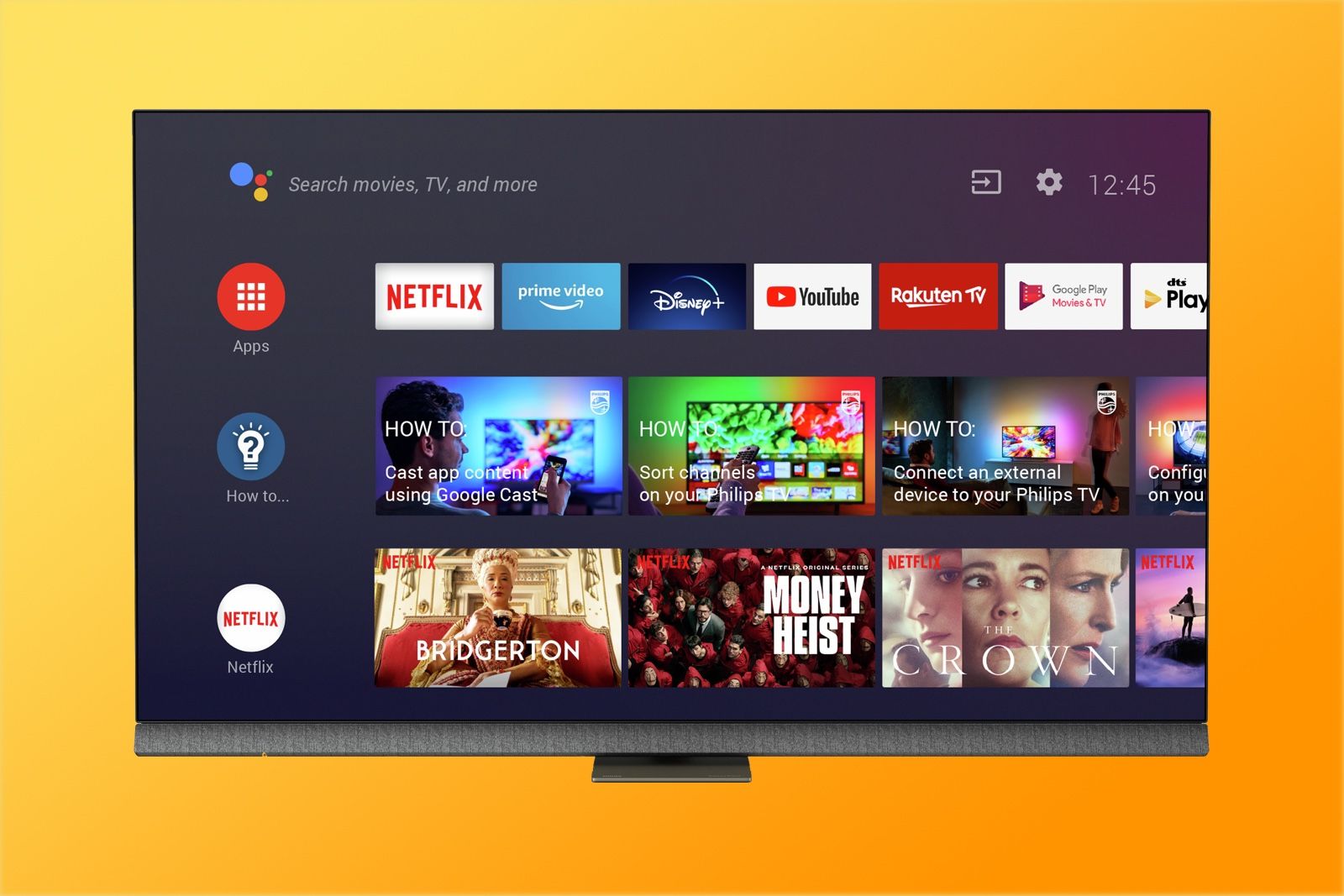 Philips
That app selection is among the best out there too, with apps like Netflix, Disney+, Prime Video, Apple TV+ all readily available and all in 4K HDR – alongside a full complement of catch up apps for those in the UK, via Freeview Play.
Gamers are served by a Game/HDR Game mode, which will take input lag down to a rate that should be fine for casual gaming, and boosts colours to give them some added punch – for when realism isn't the most important thing. With HDMI 2.1, there's support for VRR and ALLM, with G-Sync and FreeSync compatibility and the ability to display 4K/120Hz content at full resolution – just make sure to set the HDMI Ultra HD setting for Optimal (Auto Game) so it will switch to this immediately.
Sound quality
3.1ch integrated soundbar, tuned by Bowers & Wilkins
Six forward-facing drivers with a rear-mounted bass driver
The soundbar that runs along the bottom of the TV not only looks lovely, but for a slim integrated soundbar, it also performs nicely too.
We choose AI mode to have the sound profile adjust depending on the content we are playing, which seems to work well. It's subtle for the most part, which is good because you don't want an audible shift in tone when content changes.
No matter what you're watching, everything sounds balanced, with a wide soundstage and good separation. There's also some decent weight in the low-end here too, thanks to the bass driver and four passive radiators on the TV's back panel, which is complemented at the other end of the frequency range with a clean, crisp treble, giving the audio some bite when it's needed.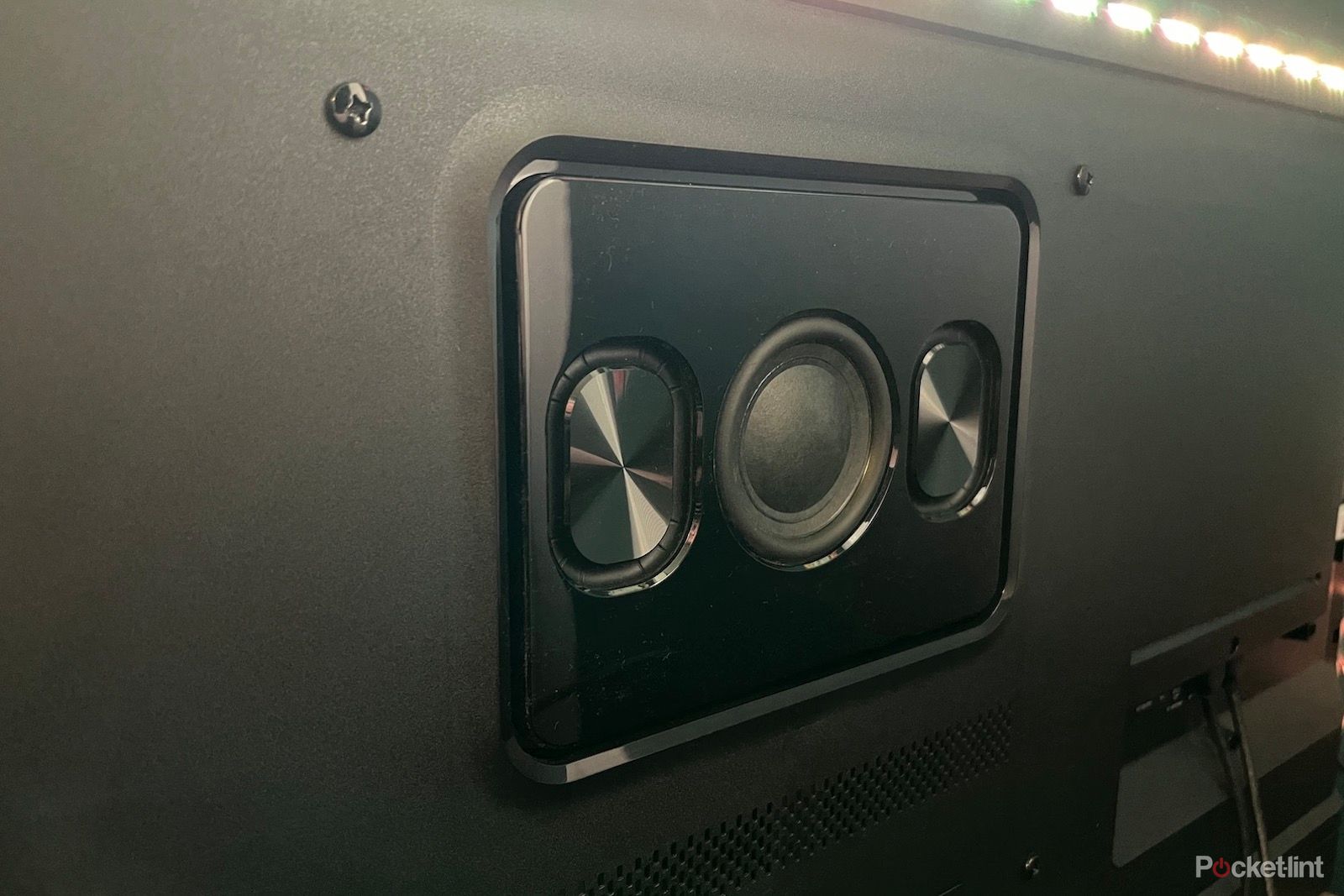 The midrange is just as you'd want it. Clear, detailed and slightly forward, so you're never struggling to hear dialogue in the mix.
Handling all of this are six suspended front-facing drivers in the bar, which pair up to handle the left, centre and right channels. It's worth noting that there are no upfiring or side-firing drivers, so the Dolby Atmos support is purely the ability to understand the signal rather than do anything meaningful with it.
Push the sound up too loud and you will uncover the bar's limitations when it comes to ultimate scale, but it's a largely solid performance that should provide a good enough sound for a whole lot of people. You'll need to replace it with a fairly pricey soundbar or proper surround sound system to better it and make the added investment worth it.
Verdict
As we've come to expect from Philips OLEDs in recent years, the Philips OLED+907 is a superb TV that will do its utmost to make everything you're watching look its absolute best.
Of course, 4K HDR content benefits the most from this, but the vast majority of your telly watching – be it SD, HD or SDR – can be taken up a visual gear by pairing it with the OLED+907. Lower quality content can occasionally show its hand in the picture processing but, overall, you'll be blown away by the cinematic picture quality the OLED+907 throws up time and time again.
This is only supported by a fantastic integrated soundbar, a nice and convenient design and good features for gamers, that actually trump the flagship OLED+937. That's before we even talk about Ambilight, which looks as great here as ever, and remains a huge reason to choose a Philips TV over any of its competition.
The price is a slight sticking point though. Not only is it a fair chunk of change higher than last year, but LG has also undercut every other OLED manufacturer going with its pricing on last year's excellent LG C2.
Of course, you don't get a Bowers & Wilkins-tuned soundbar, nor Ambilight for that price, and they're pretty tempting optional extras, if you ask us. They make the OLED+907 a complete entertainment package, that you can unbox and enjoy with no extra kit required.
Considering the earlier-than-usual announcement of the OLED+908, coming at the end of the year, has caused the pricing for the OLED+907 to drop a little, you might find the extra investment all the more worth it now.