Movie Trending
How Adam Sandler Bucked Sexist Casting Trends With Grown Ups Star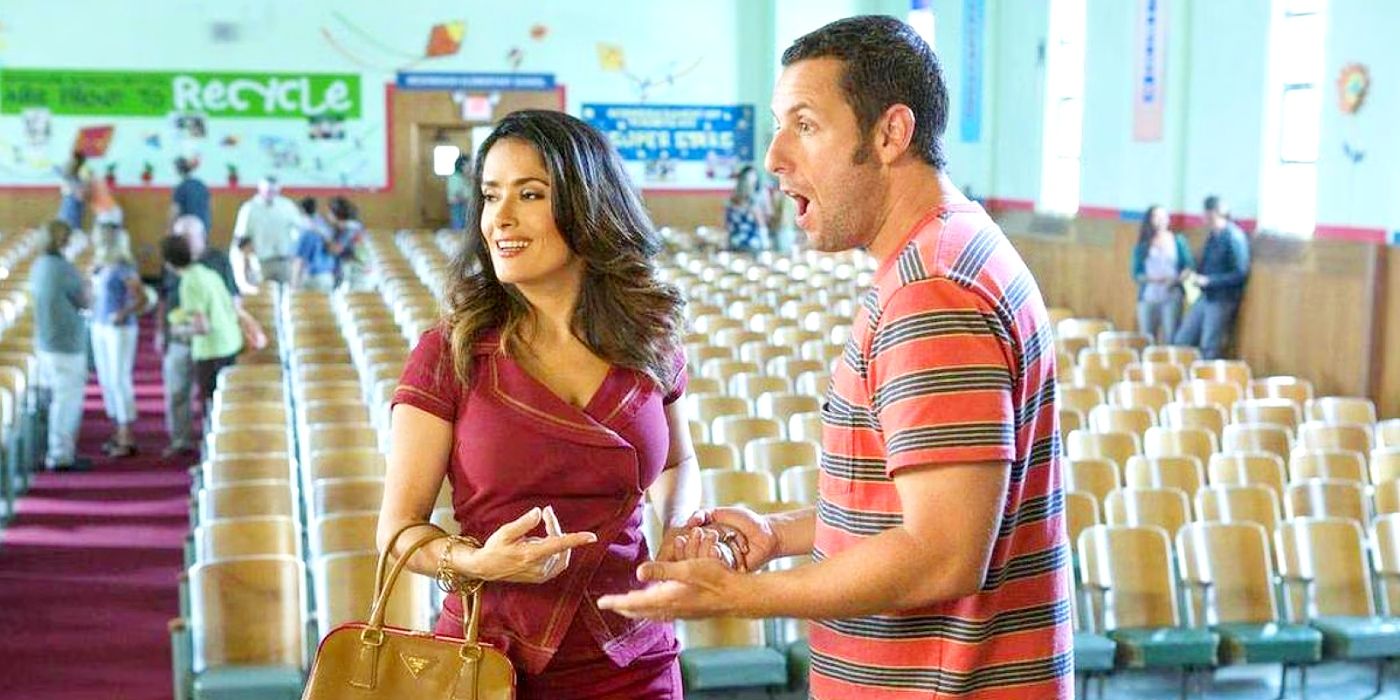 Salma Hayek Pinault recalls how Adam Sandler casting her in 2010's Grown Ups bucked a sexist casting trend she was experiencing in her career.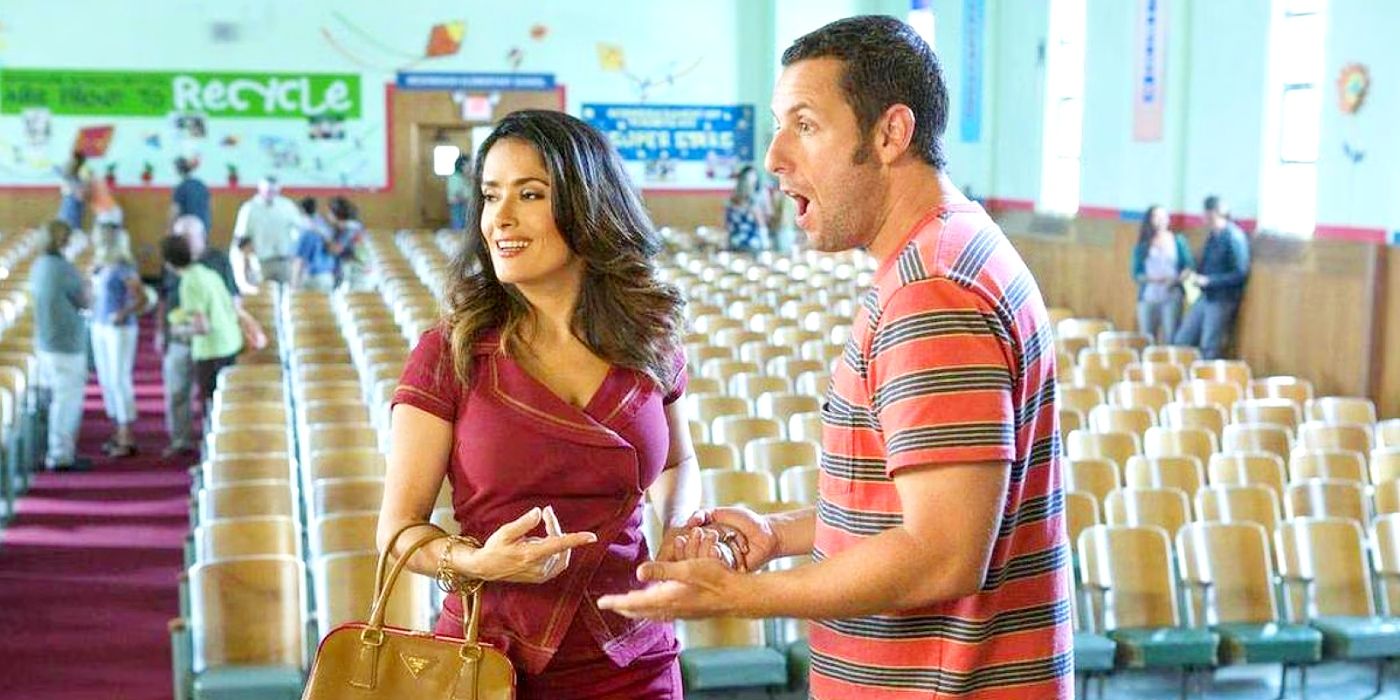 Grown Ups actor Salma Hayek Pinault reveals that Adam Sandler helped her overcome a sexist career trend she was experiencing by casting her in the 2010 comedy. Grown Ups sees Sandler team up with comedy stars like Kevin James, Chris Rock, David Spade, and Rob Schneider to tell the story of five friends who reunite for a weekend getaway after their high school basketball coach passes away. Hayek Pinault plays a leading role in the critically-panned comedy as Roxanne, the wife to Sandler's Lenny.
In a recent interview with GQ, Hayek Pinault, who is also known for her roles in Desperado, The Hitman's Bodyguard, and Eternals, reveals that Sandler was a key figure in her career. Hayek Pinault recalls that, prior to the 2010 movie, she struggled to ever get cast in comedies due to larger issues within Hollywood in terms of some female stars being typecast due to their looks. Check out the actor's full comment below regarding Sandler and Grown Ups:
"I was typecast for a long time. My entire life I wanted to do comedy and people wouldn't give me comedies. I couldn't land a role until I met Adam Sandler, who put me in a comedy [2010's Grown Ups], but I was in my forties! They said, 'You're sexy, so you're not allowed to have a sense of humor. Not only are you not allowed to be smart, but you were not allowed to be funny in the '90s."
Related: Why Adam Sandler Is Better Off With Netflix Than Movie Theaters
What's Next For Adam Sandler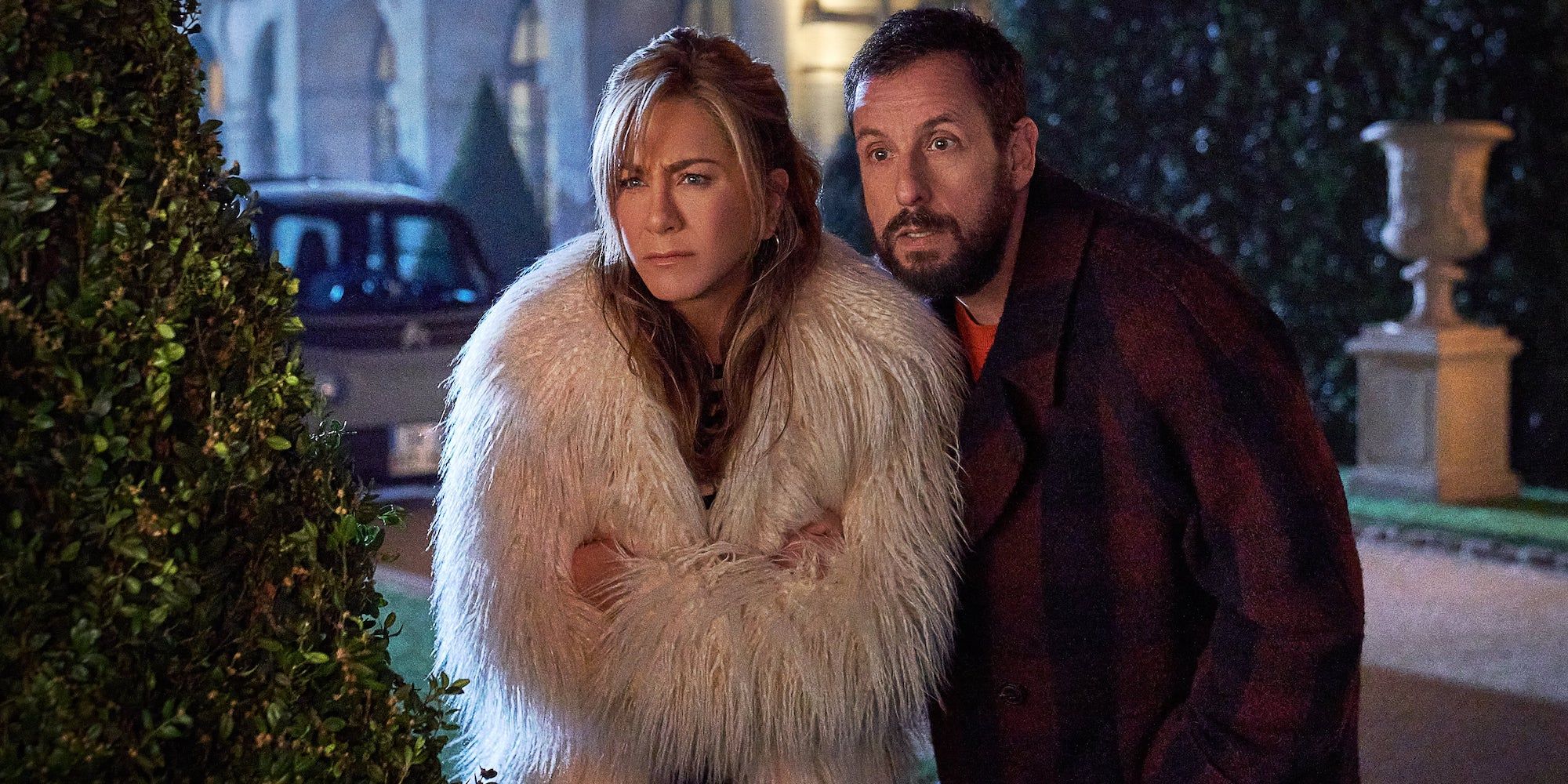 Sandler and Hayek Pinault would go on to appear in Grown Ups 2 in 2013, but the franchise has since sat dormant. In recent years, Sandler has enjoyed a fruitful relationship with Netflix, starring in movies like Murder Mystery, Uncut Gems, Hubie Halloween, and Hustle. The actor is next expected to reprise his role as Nick Spitz alongside costar Jennifer Aniston in Murder Mystery 2, which is due out on Netflix at the end of March. Outside of his continued comedic roles, however, the actor has earned critical acclaim for some more serious movies as well.
Sandler was highly praised for his role as Howard in Uncut Gems from directors Benny and Josh Safdie. The collaboration was so successful, in fact, that Sandler is set to reunite with the Safdie Brothers for a new movie, which is currently in pre-production. Plot details for the Uncut Gems follow-up remain under wraps, but the story is reportedly set in the world of high-end card collecting with filming expected to commence later this year.
In addition to Murder Mystery 2 and another Safdie Brothers' collaboration, Sandler is also expected to star in a movie called Spaceman, a science-fiction drama, and a comedy called You Are SO Not Invited To My Bat Mitzvah!. While it's unclear if a third Grown Ups movie will ever happen, the actor is still staying as busy as ever, meaning a reunion with Hayek Pinault in another film is certainly not out of the question. Viewers can next catch Hayek Pinault in Magic Mike's Last Dance.
More: Grown Ups 3 Updates: Will The Adam Sandler Franchise Return?
Source: GQ