"Magic Mike's Last Dance" is just one of several films conceived as streaming titles now ending up in multiplexes
"We switched our strategy, which was focused on building a streaming platform, to one that is focused on each film," Jeff Goldstein, Warner Bros. president of domestic distribution told TheWrap. They aren't the only ones.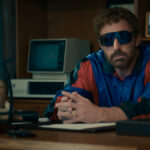 Walt Disney announced that its Hulu-intended "The Boogeyman," based on a Stephen King short story, would open in theaters in June. Recent films like 20th Century Studios' "Barbarian" and Paramount's "80 for Brady" began life as streaming premieres only to become box office hits. Goldstein is hoping for a wider, 3,000-plus screen release for New Line's upcoming "Evil Dead" revamp and DC Studios' "Blue Beetle."
Wall Street wanted streaming gains over box office
The investor class spent the pandemic years pressuring studios to spend billions of dollars on content as a show of strength while chasing subscribers. Returning Walt Disney CEO Bob Iger remarked in last week's earnings call that such a mindset might have been a mistake.
"If the public perceived streaming as the future, and you need to be perceived as a leader in the future, you were forced to make iffy choices for the short-term stock price," Legion of M co-founder and president Jeff Annison told TheWrap.
This reasoning, alongside pandemic-specific variables, saw Disney sending Pixar films to Disney+ while AT&T offered Warner Bros.' entire 2021 slate concurrently in theaters and on HBO Max. Streaming-first services like Amazon's Prime Video and Netflix poached intended-for-cinemas feature films from studios eager for a quick cash payout.  
Wall Street reversed course last year. Shareholders are now clamoring for media companies to prioritize profitability over subscriber growth. "The end game was to be one of the last two or three streamers standing or to maximize their respective acquisition value," said Annison. 
Hollywood no longer faces pressure to sacrifice tangible theatrical returns for abstract streaming success. Studios are again beginning to treat films as distinctive assets to be individually exploited rather than as content widgets feeding a streaming maw. 
Paramount's "Smile," initially planned for Paramount+, shifted release strategies after strong test-screening results. It grossed $216 million worldwide. Paramount reluctantly sold Michael B. Jordan's "Without Remorse" to Prime Video in the first year of the pandemic. The studio recently announced a non-streaming sequel, "Rainbow Six," helmed by "John Wick" director Chad Stahelski. 
There's an "all ships rise" effect to releasing films in theaters first
Another factor pushing movies back to theaters: The money a film makes from a multiplex release is far more transparent than streaming, said Authentic Talent partner Anne Woodward: "It's verifiable, and it's shared." Streaming viewership data remains closely held by services, and the attribution of views to subscription revenue is maddeningly complex even when numbers are available.
There's an equally ineffable factor to theatrical releases — the lift they give to ancillary distribution streams. "When we release a movie theatrically," noted Paramount president of worldwide marketing and distribution Marc Weinstock, "you make a cultural impact, and that pays off in all the ancillary markets from home entertainment to streaming." It's a pattern he's seen before with video on demand and DVDs, which caused an uptick in the theatrical business rather than eroding it by feeding audiences' interest.
Goldstein, who noted that "Magic Mike's Last Dance" will add theaters this coming weekend, admitted the change was partially about supplying undernourished theaters with films.  
"I knew that theater owners needed movies," he said. A comparatively "responsible" — in terms of screen count and marketing spend — multiplex release would presumably cover promotional costs and perhaps earn a little money on the side, he said.
And it turns out that streaming services need these titles too. 
According to Nielsen, 11 of last year's 15 most-streamed movies were either theatrical releases like "Eternals" and "Uncharted" or were streaming-to-theater flips like "Turning Red" and "Luca." The industry knows from years of evidence that box office hits like "The Batman" and even bombs like "Lightyear" generally perform better on SVOD than almost all streaming-only premieres.  
Audiences still demand movies that either played in theaters, like Disney's "Encanto," or are meant to approximate the genuine article, like Netflix's "The Gray Man." That's why Amazon shelled out $125 million for Paramount's "Coming 2 America" and why Netflix paid $450 million for two "Knives Out" sequels. 
The new normal looks a lot like the pre-COVID status quo 
Three years after the early-pandemic streaming release of "Trolls: World Tour" shattered the window, there's little evidence that offering "Puss in Boots: The Last Wish" or "M3GAN" for digital rental for $20 as little as 17 days after opening day harmed box office. Disney's Premier Access program, which let Disney+ subscribers see theatrical releases for $30, seems a distant memory.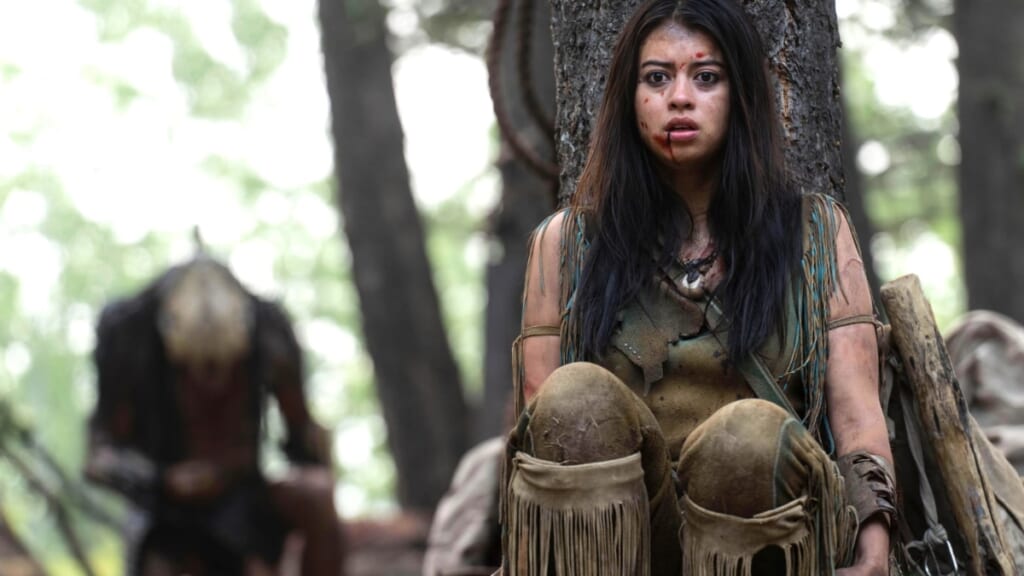 Windows are smaller, and they vary by studio. Some theatrical releases will become glorified marketing tools for the home video marketplace. This was already the case in March 2019, when Warner Bros. released "Nancy Drew and the Hidden Staircase" in AMC auditoriums weeks before its VOD launch.  
The end of a pre-Disney output deal that sent formerly Fox films like "Prey" or "Rosaline" to HBO Max instead of Disney+ or Hulu — but only if they went to theaters — means more streaming-bound 20th Century Studios and Searchlight flicks may get the big-screen treatment.  
What's unknowable is how films like Amy Adams' "Disenchanted" or Emma Thompson's "Good Luck to You, Leo Grande" would have performed at the box office. But the growing consensus in Hollywood is that theatrical releases could make similar movies more valuable in the streaming afterlife.  
Woodward maintained that theatrical and streaming can coexist, even while "deals for streaming need to improve for artists and creators." Meanwhile, all parties seemed to realize that consumers didn't want their entertainment habits so severely disrupted.
What's clear, though, as studios take a more nuanced approach to release strategies, is that streaming and theaters increasingly aren't an either-or question but instead a yes-and. Future streaming returns might help justify a commercially shaky theatrical release, while the buzz around a movie in theaters can goose consumer interest in a title that might die on the vine in an overgrown streaming library. The two distribution methods will have to live together, or die alone.