With Candace Cameron Bure taking over GAC, there was the question of what would happen to her long-running Aurora Teagarden movie series on Hallmark. That series has run for nearly twenty installments on Hallmark Movies and Mysteries with Bure as leading lady. Now, the Hallmark franchise has found a way to keep it going without Bure, and that includes a fresh cast and a new take on the character.
Scream Queens vet Skyler Samuels is set to play a young Aurora Teagarden in the new movie Aurora Teagarden Mysteries: Something New, according to People. The film is a prequel that will see Aurora as the maid of honor in a friend's wedding, though she discovers the groom isn't who he says he is after he goes missing and someone winds up dead.
Skyler Samuels taking over the role of Aurora Teagarden could mark the beginning of a new era for the beloved mystery franchise and maybe bring in a new crop of fans. As of now, it doesn't sound like there's another movie planned with the actress, whose latest TV venture was as Gabby Petito in Lifetime's The Gabby Petito Story in 2022. That's not to say that Samuels' time as Aurora will be a one-and-done; if the response is positive to her portrayal, perhaps she'll be the next Candace Cameron Bure and keep coming back for more of the franchise!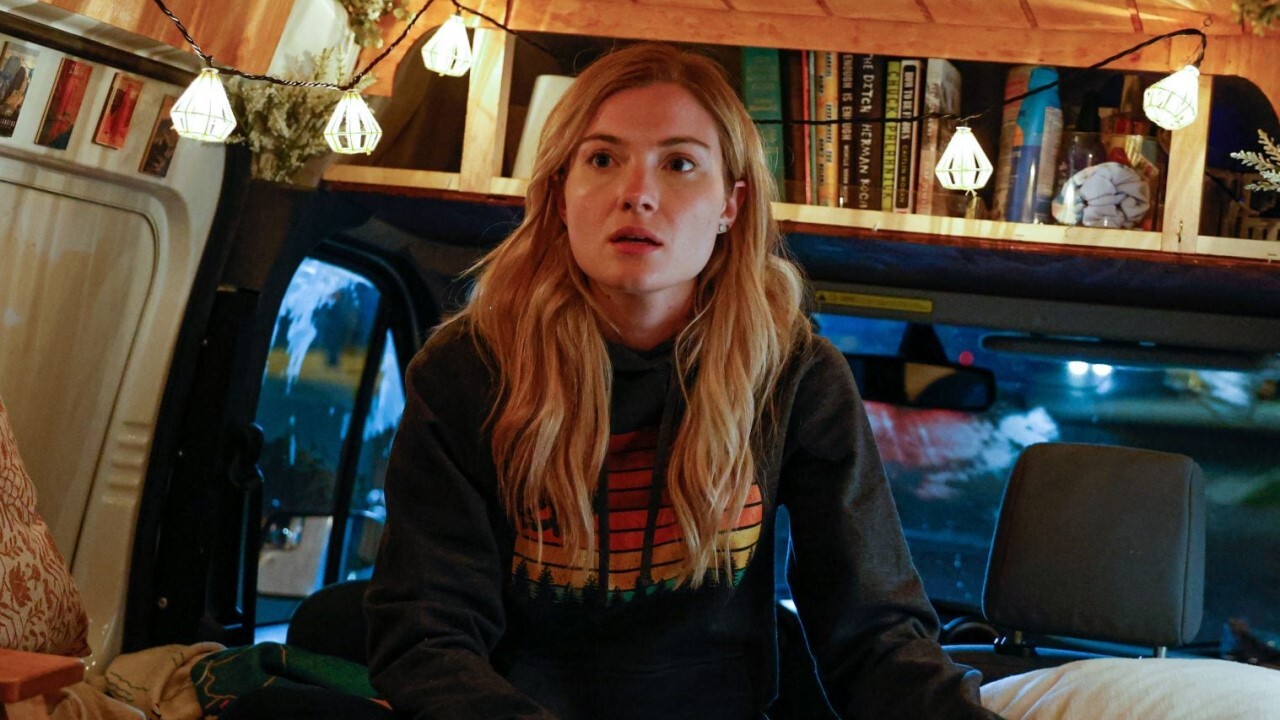 Aside from Scream Queens and The Gabby Petito Story, Skyler Samuels can also be seen in American Horror Story: Freak Show, The Nine Lives of Chloe King, The Gifted, Showmance, and the movie Switched Before Birth. Upcoming, she's expected to appear in The Meg 2: The Trench, out later this year. If she becomes an ongoing Aurora Teagarden, she may have a very busy schedule moving forward considering Hallmark's pace with the franchise! The network did, after all, release eighteen Aurora Teagarden films between 2015 and 2022.
The last Aurora Teagarden movie, called Aurora Teagarden Mysteries: Haunted by Murder, premiered in February 2022, just two months before Candace Cameron Bure signed her deal with GAC as her new network. The Fuller House vet was quick to get to work on her new network, and while fans were still asking about her next Hallmark movie, she seemed to be done with the channel and focusing on moving forward at GAC, as she had a Full House reunion while promoting the up-and-coming Hallmark rival.
Aurora Teagarden Mysteries: Something New doesn't have a premiere date as of yet, nor a full cast. It's possible we could see younger versions of characters that have been by Aurora's side and introduce some new ones that could make us view the franchise in a whole new way. It's possible the movie will be part of the 2023 TV schedule, so hopefully we'll get more details in the coming months!