Oscar-winning actor and filmmaker, Clint Eastwood, has been one of Hollywood's top leading men since the 1960s starring in classics such as Hang 'Em High, Dirty Harry and Escape from Alcatraz. Eastwood got his first big break on the Old West series, Rawhide and after the success of Italian Spaghetti Westerns like The Good, the Bad and the Ugly, Eastwood solidified himself as one of the greatest Western stars.
RELATED: 10 Must-See Clint Eastwood Movies That Aren't Westerns
While he's widely recognized for his Westerns, Eastwood has portrayed a variety of characters in other notable movies including romantic dramas and crime thrillers like The Bridges of Madison County and True Confessions. Out of the actor's impressive and lengthy filmography, these are the 10 most popular movies starring Clint Eastwood according to Letterboxd!
10
'The Bridges of Madison County' (1995)
Photojournalist, Robert Kincaid, travels to Iowa to photograph the historic bridges of Madison County and unexpectedly meets Francesca (Meryl Streep) a young mother and housewife. While her husband and children are away, romance blossoms between them and turn into a brief, bittersweet affair that can only last so long.
Eastwood directs and stars in The Bridges of Madison County, an adaptation of the 1992 best-selling novel by Robert James Waller. Unlike his usual tough guy roles and movies, Eastwood bares his emotional side as he portrays a more heartfelt character that showcases Eastwood's versatile range as both a filmmaker and performer.
9
'Escape from Alcatraz' (1979)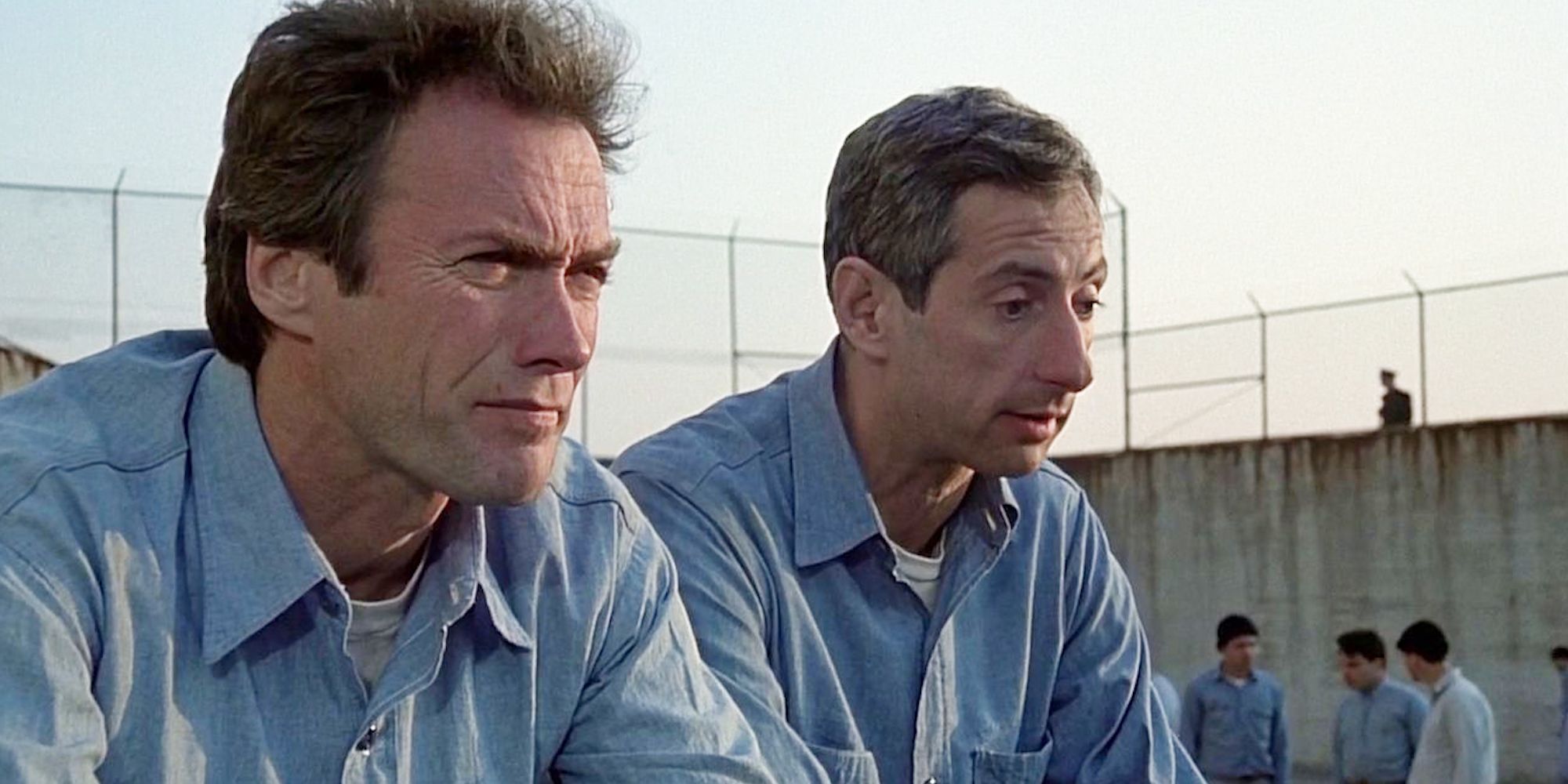 Lifetime criminal, Frank Morris has made numerous and successful escapes from prison and to avoid any future early checkouts, he's transferred to the country's most secure prison, Alcatraz, to serve out the rest of his sentence. After discovering the harsh and cruel conditions the inmates are forced to endure, Morris decides to do the unthinkable and with the help of a few other inmates, makes a plan to escape from the high-security facility.
Escape from Alcatraz is based on the book written by J. Campbell Bruce which was inspired by the actual 1962 prison break from Alcatraz. The film was the fifth and final film collaboration between Eastwood and director, Don Siegel. Siegel directed Eastwood in some of his early movies including Coogan's Bluff and the iconic police thriller, Dirty Harry.
8
'The Mule' (2018)
When an elderly horticulturist, Earl, faces foreclosure, he reluctantly becomes a drug courier for a Mexican cartel to save his business. Earl starts off making a hefty and easy profit but when he starts moving larger shipments, he catches the attention of a tough DEA agent, Colin Bates (Bradley Cooper) his choices begin to weigh on him.
RELATED: 7 Underrated Movies Directed by Clint Eastwood
The Mule was Eastwood's first return in a lead role in one of his movies since Gran Torino in 2008. Eastwood's character is based on a World War II veteran named Leo Sharp who became a drug courier in the 1980s for the Sinaloa Cartel. The movie also stars Laurence Fishburne, Andy Garcia, Dianne Weist and Michael Peña.
7
'Dirty Harry' (1971)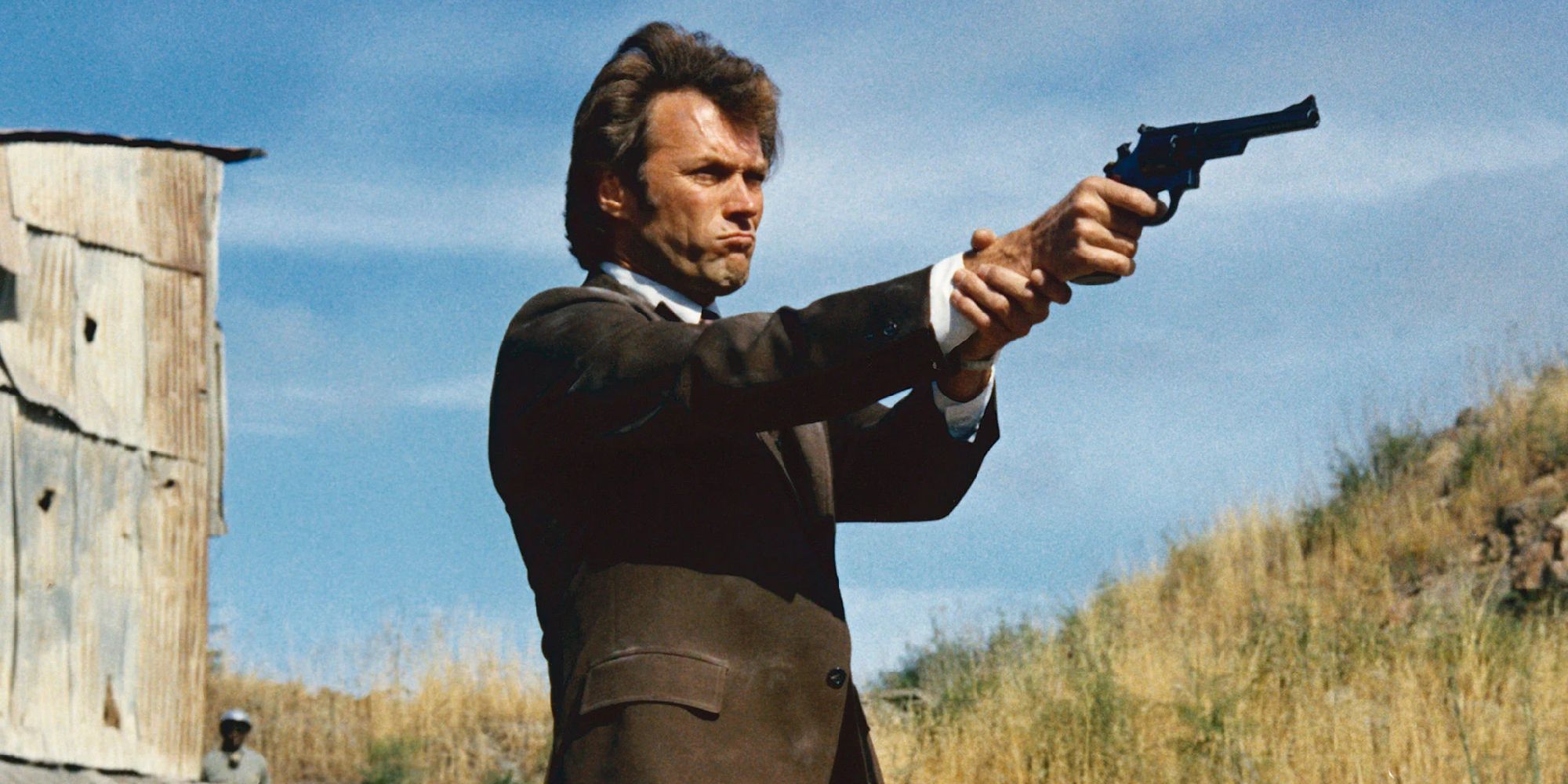 When a little girl is kidnaped, officer Harry Callahan races against the clock to find her before her abductor kills her. Callahan manages to locate the girl but when he roughs the suspect up, police are forced to drop the charges against him. Once the suspect's back on the streets, he hijacks a school bus of kids forcing Callahan to go after him.
The action-packed film, Dirty Harry features Eastwood in one of his signature roles and essentially set the standards for a new genre of police films at the time. When Warner Bros. initially purchased the film's script, they approached other stars to play the lead including John Wayne, Frank Sinatra and Robert Mitchum. Eastwood was considered after actor, Steve McQueen suggested him for the role of the unorthodox cop.
6
'For A Few Dollars More' (1965)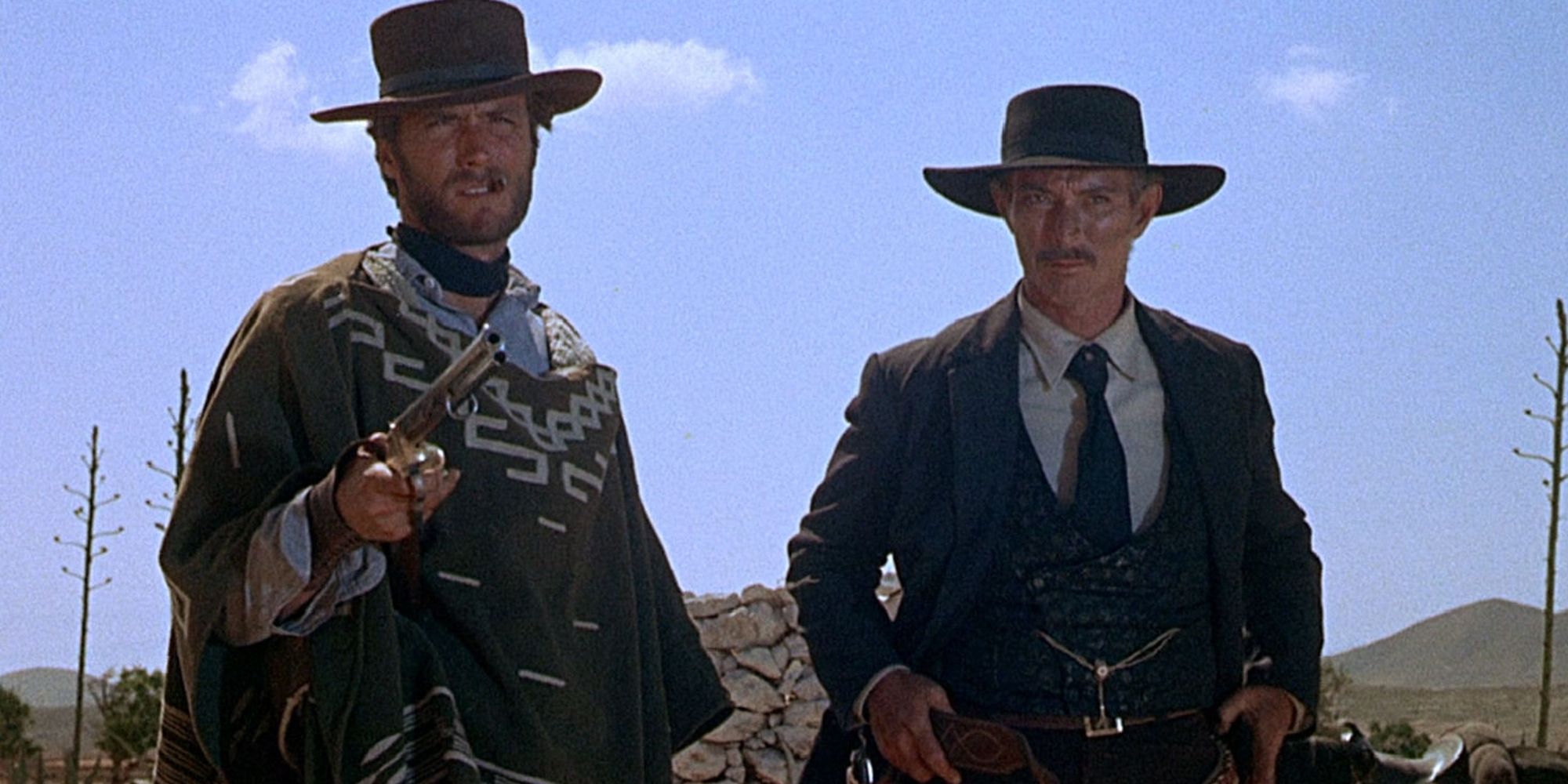 When a murderous outlaw and his gang terrorize a region out West, authorities put a hefty reward on their heads that catches the attention of two bounty hunters, Monco and Colonel Douglas Mortimer (Lee Van Cleef). Initially, the two see each other as potential competition, but eventually, they agree to become partners in their mutual pursuit of the outlaws.
A Few Dollars More is the follow-up film to Eastwood's A Fistful of Dollars and the second installment in Sergio Leone's Dollars Trilogy. Eastwood was a crucial influence on Leone's development of his character, the Man With No Name, and despite being a non-smoker, the director insisted on Eastwood smoking cigars to emphasize the 'mask' he was trying to create for the character.
5
'A Fistful of Dollars' (1964)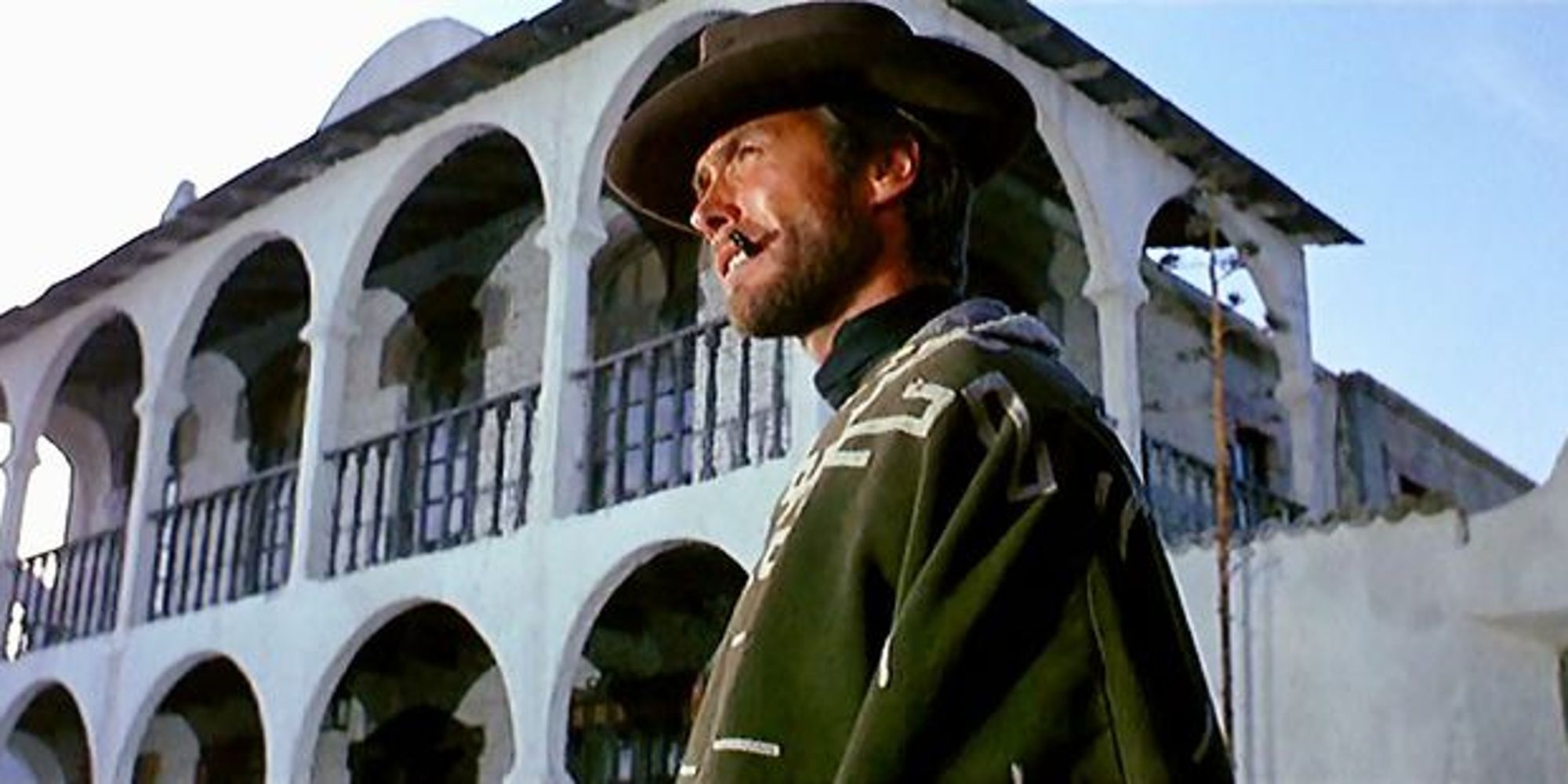 A stranger arrives in a small Mexican village that's currently in the middle of a vicious power struggle between three brothers, the Rojo Brothers and the local sheriff. When the Rojo Brothers detain a group of soldiers and their gold, the stranger decides to feed false information to the brothers and sheriff for his own personal gain.
According to Clint: The Life and Legend by Patrick McGlligan, Eastwood's Rawhide co-star, Eric Fleming turned down the offer to star in the Spaghetti Western, A Fistful of Dollars. Actor, Richard Harrison, who knew Eastwood could play a convincing cowboy, suggested the young actor to Leone. Eastwood accepted the part thinking it would be a nice change of scenery from his repetitive television role.
4
'Unforgiven' (1992)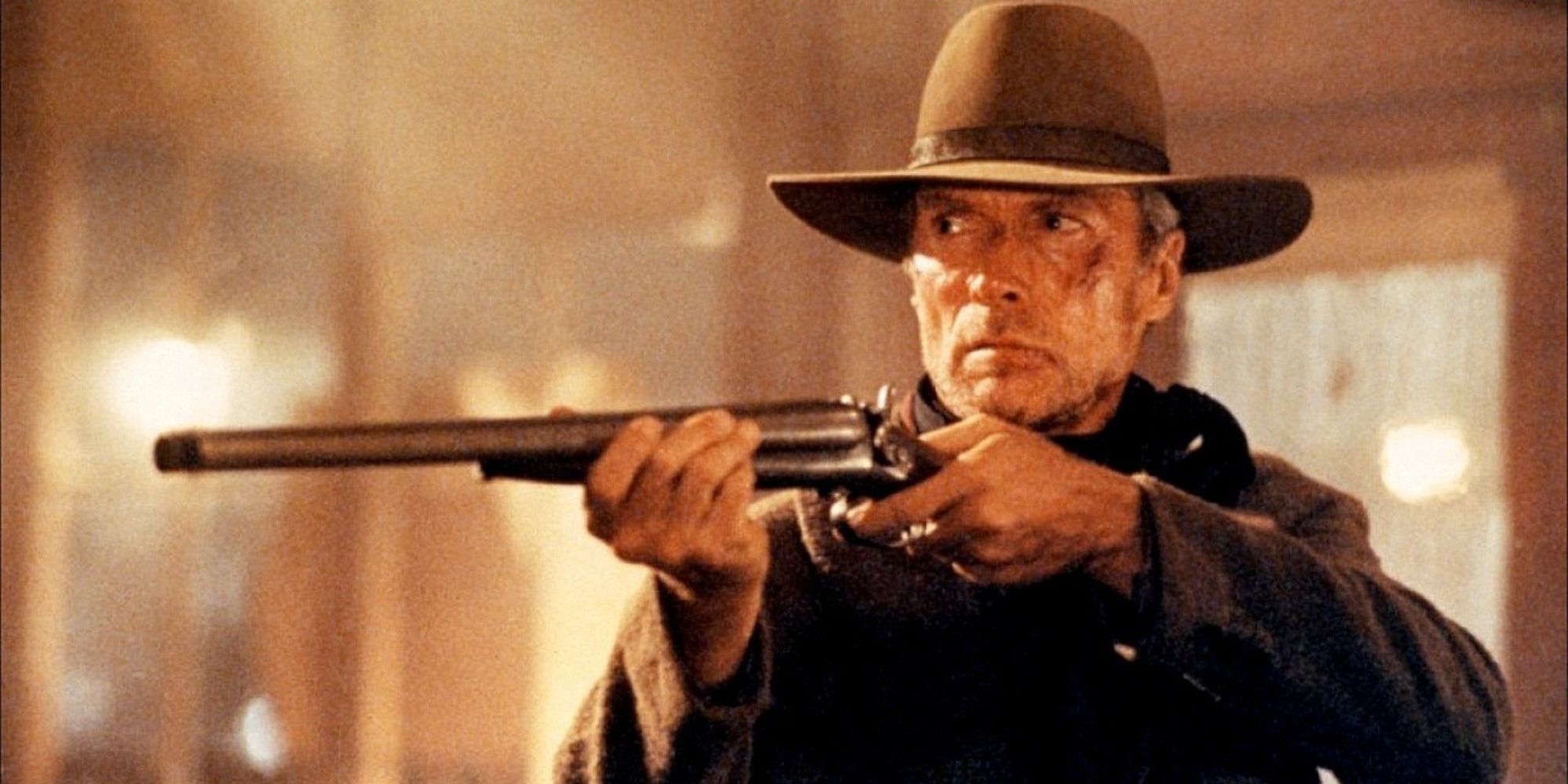 When the local sheriff, Little Bill (Gene Hackman) refuses to punish two men for brutally attacking a woman, her friends secretly put up a reward for their murders. A cowboy arrives at the hog farm of retired gunslinger, William Munny, asking for his help in exchange for half the bounty. Munny reluctantly agrees to the job and after recruiting his friend, Ned (Morgan Freeman) they ride into town where they receive an unfriendly welcome from Little Bill and his men.
RELATED: 'Unforgiven' 30 Years On: 10 Things That Make it The Best Clint Eastwood Movie
Unforgiven earned several Academy Awards including Eastwood's first Oscar for Best Director and is regarded as one of the greatest modern Western movies. The movie's a brutal but accurate portrayal of the lawless American West riddled with brilliant performances and sharp-shooting dialogue that pays homage to classic Westerns.
3
'Gran Torino' (2008)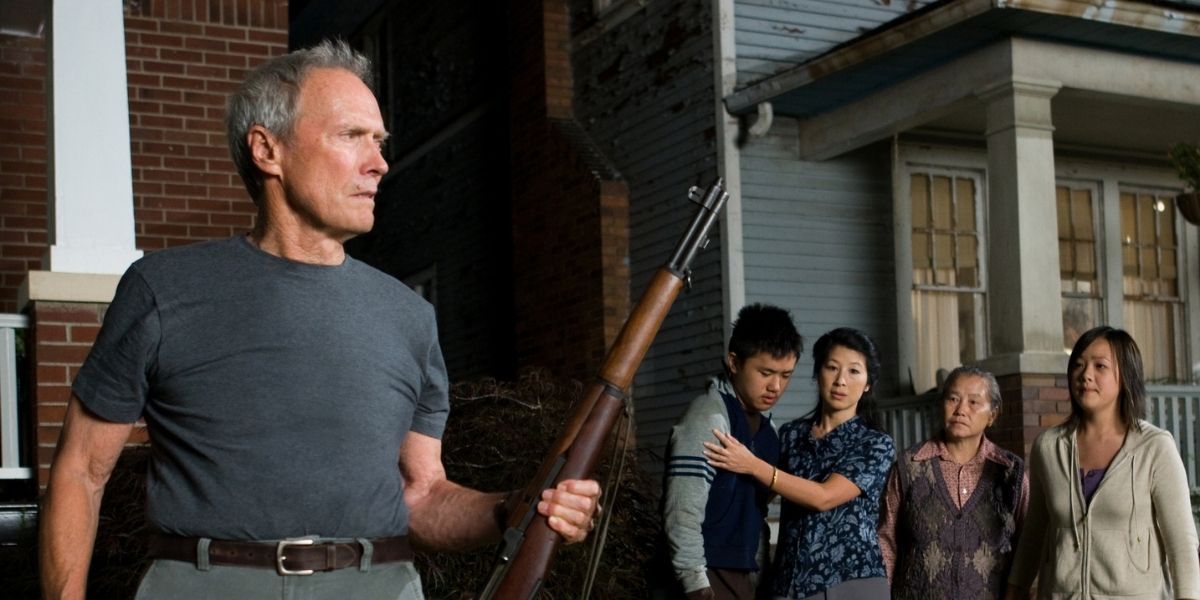 Widower and retired mechanic, Walt Kowalski spends most of his time alone and irritated by the number of minorities moving into his once all-white neighborhood that's now overridden by crime and violence. Walt stands up to a gang pressuring a boy into stealing his Ford Gran Torino, he becomes an unexpected hero to the boy. As he starts to get to know his new neighbors, Walt realizes that they have more in common than he thought.
Eastwood takes on both director and lead in his 2008 drama, Gran Torino, and features his son, Scott Eastwood, in a minor part as Trey, a kid from the neighborhood who goes on a date with Thao's older sister. The young actor has appeared in several of his father's films including Flags of Our Fathers, Invictus and Trouble With the Curve.
2
'Million Dollar Baby' (2004)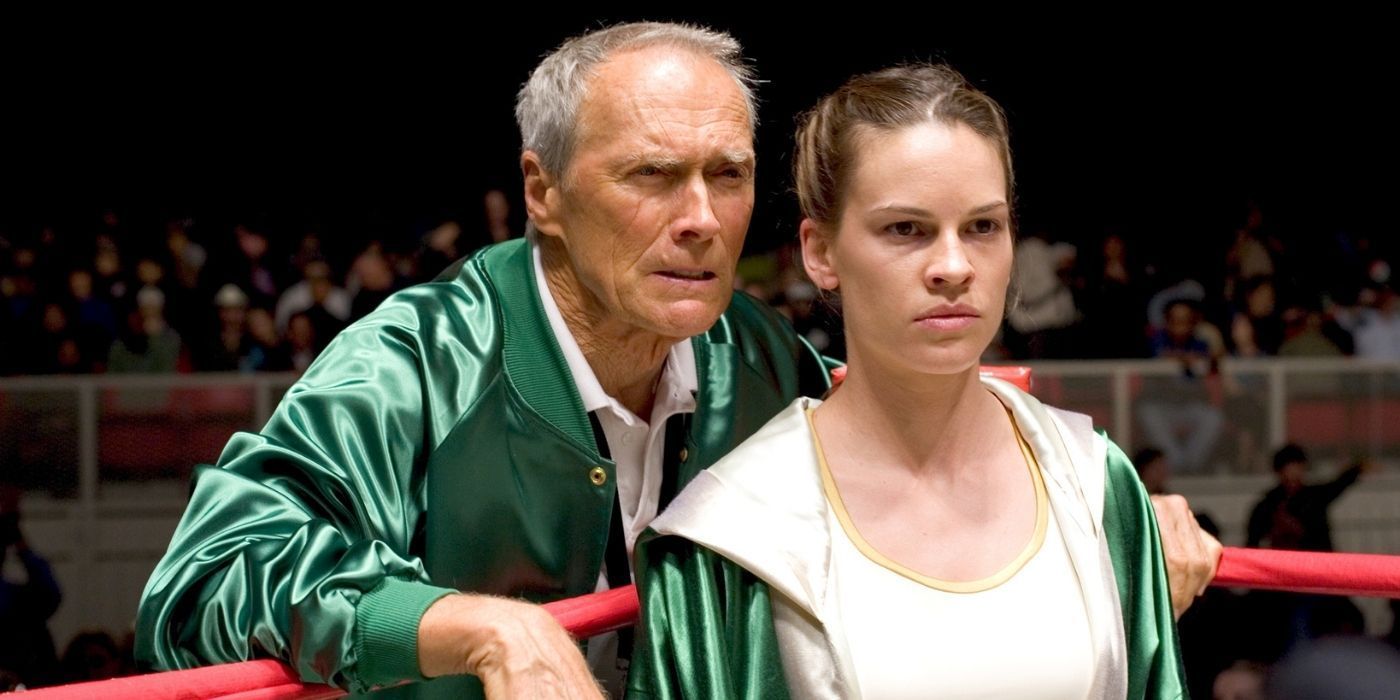 Frankie's a retired boxing trainer in Los Angeles who, aside from his friend, Eddie (Freeman) keeps people at arm's length. When an aspiring female boxer, Maggie (Hilary Swank), shows up seeking help from Frankie, the trainer turns her away but after some convincing by Eddie, agrees to train her. As they start to train, Maggie and Frankie build an incredible bond that ends up having a profound impact on them both.
Along with starring in and directing, Eastwood also composed the film score for the sports drama, Million Dollar Baby. Eastwood has composed several of his film scores including Mystic River, Changeling and J. Edgar starring Leonardo DiCaprio. Million Dollar Baby earned Eastwood his second Oscar win for both Best Director and Best Picture.
1
'The Good, the Bad and the Ugly' (1966)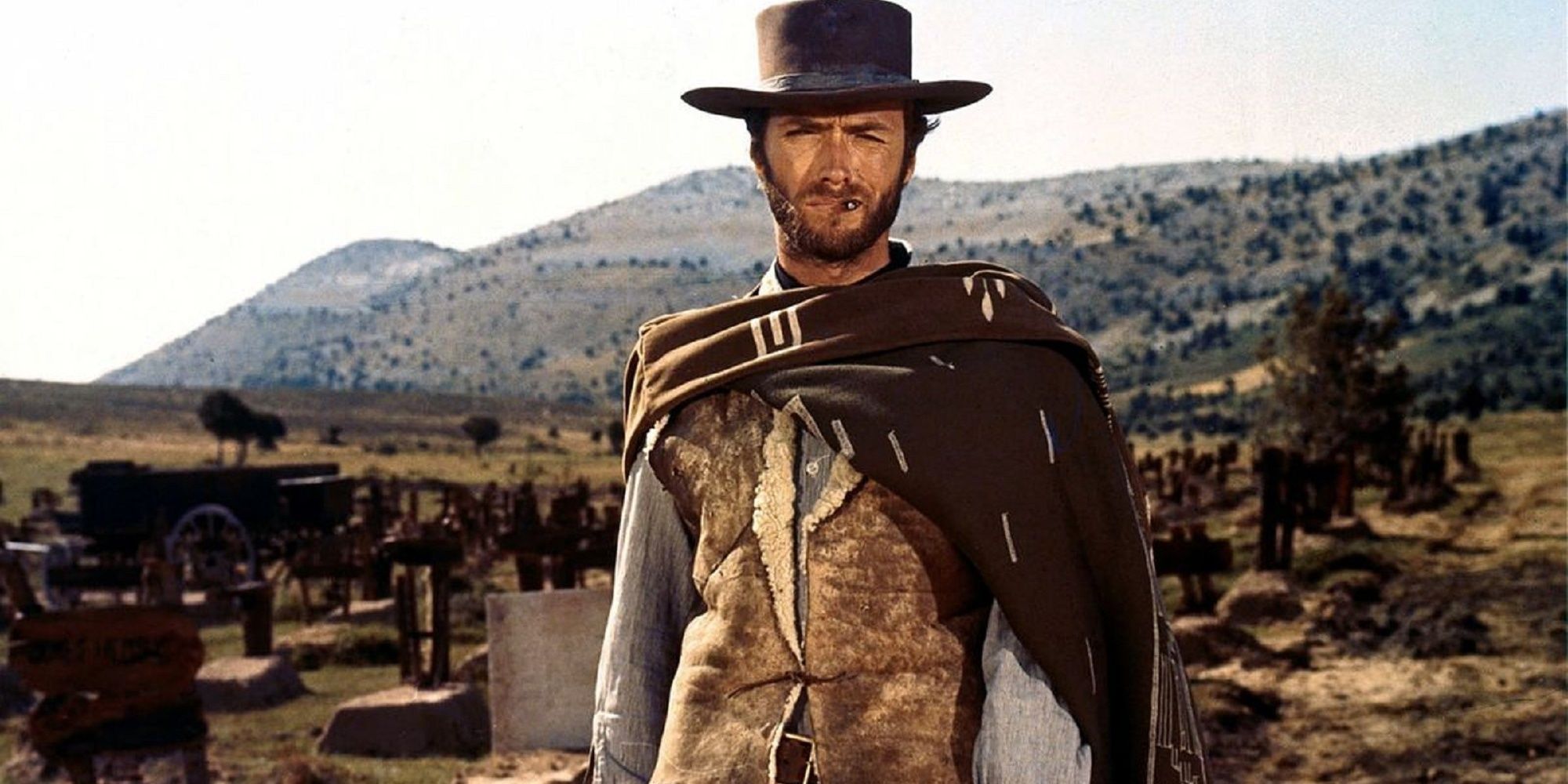 Outlaw, Tuco (Eli Wallach), has an uneasy arrangement with a stranger he calls Blondie who turns him in to collect a bounty and saves him before the authorities hang him. After one of their schemes goes wrong, Tuco bitterly parts ways with Blondie but when they learn about a buried fortune, they set aside their differences and race to claim the treasure before a sadistic mercenary, Angel Eyes (Van Cleef) gets there first.
According to Wallach's autobiography, The Good, The Bad, And Me, he and Eastwood flew together to Madrid to film The Good, the Bad and the Ugly, but when they arrived, all the hotels were booked. With nowhere else to go, Eastwood invited his co-star to stay with him at his friend's house and the two ended up sharing a bed for the night. After Wallach's wife heard about the incident, she said her husband could brag about being the only man to have ever slept with Eastwood.
NEXT: 10 Actors Best Known For Their Western Roles